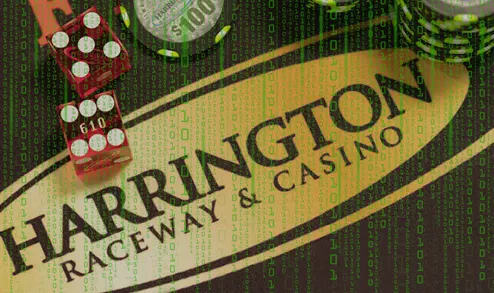 On April, 10, Harrington Raceway and Casino, a casino resort and racetrack located in Harrington, Delaware, disclosed a data breach to the Maine Attorney General after finding out that cybercriminals accessed sensitive consumer information saved on the company's servers for two weeks.
In an official filing, the company revealed that hackers gained access to people's names, Social Security numbers, driver's license numbers, passport numbers, government identification numbers, and military identification numbers. Shortly after that, Harrington started sending letters, informing all affected consumers about the incident.
More Details About the Data Security Incident
According to the company's filing with the Attorney General of Maine, the data breach occurred between December 12, 2022, and December 27, 2022. Harrington first noticed suspicious activity on December 27, which prompted the company to launch an investigation with third-party cybersecurity experts to find out whether consumers' personal information was exposed.
The company confirmed unauthorized access to certain systems within its IT network on February 1, 2023. It also announced that the cybercriminals may have stolen confidential information disclosed between December 12 and December 27. After Harrington became aware of the data breach incident, it began reviewing the affected files, attempting to find out to what information hackers gained access and who are the affected consumers.
Harrington completed the process on April 10 and immediately filed a notice of data breach with the Maine Attorney General. The company also informed all consumers whose information was exposed. While the investigation into the Harrington Raceway and Casino data breach is ongoing, it is essential for individuals impacted by the incident to take steps to protect their personal information. Regular monitoring of credit reports, bank accounts, and other sensitive data is crucial to identifying potential fraud or unauthorized use of information.
Harrington Raceway and Casino Experienced "Technical Difficulties" Last Year
But this is not the first time Harrington Raceway and Casino experienced technical issues. On December 29, Harrington's operations were temporarily disrupted due to "technical difficulties" as announced by the company itself.
The racino remained closed for just one day, but its announcement on social media, stating that the company called in cyber security experts, made many people worry about their personal information. However, the company did not specify whether or not people's confidential information was impacted.
Last May, Harrington Raceway and Casino announced that it entered into a partnership with International Game Technology (IGT), according to which IGT is to deliver its state-of-the-art technology to power Harrington Raceway and Casino and provide consumers with a breathtaking experience. Under the multi-year systems deal with IGT, the racino will reward players via a variety of IGT solutions.