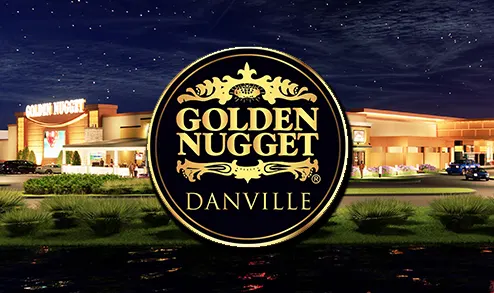 Golden Nugget Casino is expected to open its doors in Danville, Illinois, by the end of April. But community members have expressed their concerns that the gambling venue will increase the rate of people affected by gambling disorders. Kerric Kiley, president and director of Alpha Omega Counseling Services, said that he does not mind gambling but the presence of a casino that provides multiple options may be a problem for vulnerable people living in the area.
The Opening of the New Golden Nugget Casino to Affect the Number of People With Gambling Problems in Danville
According to Mr. Kiley, the use of a given service increases when you increase access to it. He explained that a growing number of residents fall victim to companies that offer various gambling options. Mr. Kiley added that placing a bet on anything one could think of has never been easier because people have the option to wager in the comfort of their homes.
A study conducted by Health Resources in Action (HRiA) revealed that approximately 400,000 Illinois residents struggle with a gambling addiction and another 700,000 show warning signs of a gambling problem. The organization has joined forces with the Illinois Department of Human Services (IDHS) to promote a campaign called "Are You Really Winning?".
HRiA Managing Director Jennifer Cyran explained that the objective of the two organizations is to help people realize they have a gambling problem and offer them recovery options. Ms. Cyran added that people with a gambling disorder are provided with a list of resources.
She said that Illinois residents can also join the so-called self-exclusion contract if they want to exclude themselves from gambling opportunities in casinos in Illinois and other states. She elaborated that if someone who has already signed up for the self-exclusion contract decides to gamble and wins something, they will have to forfeit the amount won.
The New Casino in Danville Will Offer Unlimited Gambling Options
In April 2022, construction workers broke ground on the new Golden Nugget Casino in Danville. The casino project reportedly created over 300 jobs and would help local businesses to grow. The gambling venue is set to open somewhere in April 2023. But even Golden Nugget staff could not confirm an exact opening date in front of FOX Illinois, explaining that the gambling establishment had not met the requirements of the Illinois Gaming Board yet.
Last year, James Wilmot, President of Danville Development, revealed that Golden Nugget Casino in Danville will have two sit-down dining restaurants, a sportsbook, almost 500 slot machines, and 14 table games. The casino is expected to generate $5 to $7 million in tax revenue. Mayor Rickey Williams Jr. said that the generated revenue would be used to pay off local pension debt.