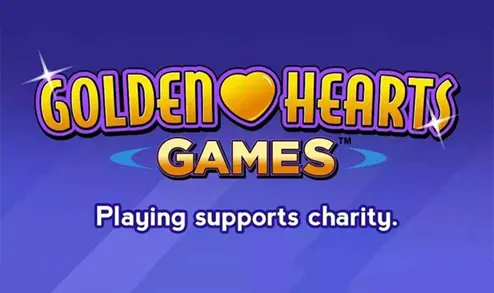 The number of iGaming businesses in the US under intense governmental scrutiny in terms of their legality is expanding at a rapid pace. Golden Hearts Games Inc., a games platform that supports charity, has recently come under the spotlight due to the legitimacy of its operations within the state of Michigan.
Earlier this week, Michigan Attorney General Dana Nessel said the casino's operations in the state had been discontinued. She assumed office in January 2019 and became the 54th Attorney General of Michigan.
Ever since Nessel has worked in close cooperation with the Michigan Gaming Control Board and launched investigations on the business activity of the company back in August 2021. In 2022, Golden Hearts Games received a cease and desist letter, which was reportedly disregarded. Despite the letter, the operator did not refrain from providing its line of products to Michigan players.
The business activity of the Massachusetts-based Golden Hearts Games Inc. revolves around providing various games including slots, live multi-player bingo, video poker, blackjack, and instant win scratch games, among others. Golden Hearts Games' customers are supposed to support a charity organization of their choosing. Through their donation to a selected IRS-recognized charitable entity, they receive Sweeps Coins. The winnings are also in the form of redeemable Sweeps Coins, which may be converted into real cash prizes or digital gift cards.
As per information on the company website, its games are available only to US players. The minimum age requirements of the operator vary, depending on the state customers are based in.
The sweepstakes casino does not hold a valid license to offer gambling products to players based in the state of Michigan.
The Impact of Unlicensed Gaming on the State Budget and Consumers
As Nessel further commented, unlicensed gaming operators deprive the state budget of receiving resources that would be otherwise directed toward socially responsible causes related to childcare, schools, or underfunded pension funds, for example. Players may be deluded that companies such as Golden Hearts Games are legal and provide a transparent gaming environment. As a matter of fact, by not being able to present a valid license, they do not abide by the state's gaming laws.
Furthermore, consumers remain unprotected whenever they create accounts with an unregulated and unlicensed gaming operator, with no organization that would properly safeguard their rights when needed.
Michigan is among the US states where casino gambling is legalized and operational and as such, does not allow the business activity of this company on its territory. Should Golden Hearts Games not discontinue its operation within the state, Michigan Attorney General Dana Nessel would take legal action, as per the Michigan Consumer Protection Act.
Consequently, the illegal operator agreed to terminate its activity and signed an Assurance of Discontinuance confirming it would no longer provide its gaming products to players based in Michigan.