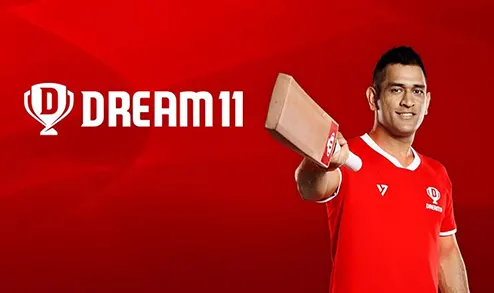 The High Court of Bombay rejected a Public Interest Litigation alleging Dream11's business activity fell under the category of gambling. The court classified the games available on the fantasy sports platform as games of skill.
Dream11 is known to be the first fantasy sports company to launch its business in India. It enables its users to play various fantasy sports including cricket, football, hockey, rugby, basketball, and handball, among others. It holds a leading position in the Indian gaming market, with a user base of more than 180 million customers and a net profit of INR 142 crores as of March 31, 2022.
The court based its decision on the fact that winning on Dream 11's platform is determined by players' skills, expertise, decision-making, and attentiveness, rather than chance.
Public Interest Litigation is well-established within India's judicial system. It serves as a means for creating and enforcing rights, and as such, plays an essential role in the nurturing of democracy.
The Public Interest Litigation against Dream11 was represented by Advocate Sujay Kantawala. He argued that the company actually offered a gambling-related product and aimed to evade tax payments.
Judges Ranjit More and Bharati Dangre heard the case and eventually ruled in favor of the fantasy sports provider, confirming its business activity did not constitute gambling. The allegations were refuted, emphasizing the skill-based nature of the games. The court further highlighted that fantasy games' outcomes were in no way related to the outcomes of real-life games.
As regards the tax evasion allegations, the court established that such can be claimed provided that the business offered gambling or betting services, which was not the case. Furthermore, the court also censured the petitioner for trying to review an already-settled case.
Indian Tax Department Concerned over Tax Evasion by Fantasy Sports Platforms
Due to concerns over tax evasion by fantasy sports platforms, the Indian Tax Department launched detailed investigations back in the spring. According to the current regulations, taxes are paid on the basis of commissions acquired by the businesses from user contributions.
However, the tax authorities are now considering a change. Instead of levying the taxes on the said commissions, they might be applied to the entry amount for the sports contests. This would eventually negatively affect the businesses and increase the final taxable amount.
Previously, Social activist Avinash Mehrotra also represented a Public Interest Litigation, alleging that fantasy gaming apps promote gambling. Consequently, the case aroused discussions regarding the nature of these platforms and their impact on society.
The Public Interest Litigation against Dream 11 sets a standard to be followed in the future regarding the legal classification of fantasy sports platforms operating on the Indian market, as well as the associated taxes.