Target Slots is a brand new online casino owned and operated by Jumpman Gaming.
Established only in 2019
, it is on its way to becoming a memorable casino brand. The operator is a respected entity in the world of online gambling, being responsible for the development of numerous fan-favorite bingo games. In recent years, the company has also delved into running its own betting platforms and it does so under the supervision of two regulatory authorities, namely, that of the United Kingdom and Alderney.
Customers of Target Slots get to benefit from a string of promotional offers that will no doubt add value to their experience. The nature of the bonuses at Target Slots is different from those of most other gambling websites, preferring gameplay over sheer numbers.
Additionally, this online casino also hosts many highly enjoyable games, from multiple game genres. The traditional slots are naturally present as are progressive jackpots. Moreover, thanks to the involvement of Jumpman Gaming, customers at Target Slots also get to enjoy full-fledged multiplayer bingo rooms.
There is much to discuss about this online casino and in the review below, we will go over all important aspects of Target Slots. Specifically, you will find detailed information about the promotions found at this online casino, the banking methods, the gaming library and more.
Promotions and Bonus Terms
Target Slots has plenty in store for those who wish to come on board. As soon as you register you will get a glimpse of what awaits you if you continue to play at this online casino. An interesting Welcome Offer and weekly promotions await anyone who chooses Target Slots. The daily cashback program is also quite beneficial and few other gambling websites offer something like this. Below, we will go over all the promotions you can claim at this online casino and the rules you have to follow.
Welcome Bonus
If you choose to go with Target Slots as your online casino, you will get the benefit of a slew of promotional offers. The first of these is the Welcome Offer and it is unlike that of most other casino websites out there. By this, we mean that it is not set in stone and each player will have a different reward, based on their own personal luck.
The Welcome Offer at Target Slots will grant you one spin of the Mega Reel when you complete your first deposit. Once you spin it, you will have the opportunity to win up to 500 free spins on selected slots, including Starburst and Fluffy Favorites, as well as, Amazon gift cards. This is an unusual approach to bonuses in the iGaming scene and it is refreshing to see companies try out new ideas.
Of course, one aspect that remains the same is that there are certain conditions to everything. For instance, all winnings from the free spins come with a wagering requirement of 65 times that will have to be fulfilled if you wish to withdraw the bonus amount. Moreover, for every set of 10 free spins, you can only win up to £8.00. Therefore, if you receive 20 free spins, you can only take up to £16.00 in winnings.
If by chance, you win Amazon vouchers from the Mega Reel, Target Slots will send them to you via email in the following 7 days. Therefore, be sure to check your email frequently as these can expire after a time. On the other hand, if you win 500 free spins, only 50 of those will be credited immediately to your account. You will have to ask for the remainder from the support staff.
Daily Cashback
The Daily Cashback promotion will be appreciated by any experienced gambler. Losing streaks are a fact of life in the world of gambling and everyone suffers from them every now and again. However, Target Slots gives you the opportunity to mitigate the losses and salvage part of your bankroll in order to place more bets another day.
Every single day, the casino will calculate your net losses and give you back a percentage of that no questions asked. The refunded amount will depend on your standing with Target Slots. Specifically, ranks Expert and Pro will receive 1% and 3%, respectively. Those with VIP standing will get 5% back, while the few with the Legend rank receive the maximum of 10%. Best of all, all refunds are issued in real funds and are not locked with a wagering requirement.
The way the cashback is calculated is by taking into account your daily deposits, your withdrawals, and your current balance. Therefore, if you deposited £200 today, withdrew £50 and have £10 left in your bankroll, the cashback is calculated as follows: (£200 – £50 – £10)*account standing percentage.
Newbies Cashback Boost
The Newbies Cashback Boost ties in with the Daily Cashback offer mentioned above. This promotion is quite simple in its idea but the effect it has on players is certainly astounding. For the first month, newly registered players will get the benefit of double the daily cashback amount they would normally be eligible for. Therefore, if a customer has an Expert account rank, they would get 2%, rather than 1%. Moreover, under the terms of this promotion, Newbie accounts are also qualified to receive a cashback of 1% for the duration of this boost, where normally, they would receive nothing.
All other aspects of the cashback are kept the same. This means that the calculations are not changed and the refunded amount is still credited in real money.
Turbo Reel
The Turbo Reel is one of the iconic features of Target Slots and it gives players the opportunity to win a great number of free spins. You do not get the chance to play the Turbo Reel too often but if you wish to maximize them be sure to make a deposit of £100 or more. Such payments have the chance to give you a spin of the Turbo Reel and the rewards are certainly worth it. Each spin will grant you either 50 or 500 free spins on selected video slots chosen by the casino.
When you claim free spins and play them, you will need to fulfil a wagering requirement. This amounts to 65 times the amount of the winnings and the requirement can be cleared by placing bets on video slots. Winnings from free spins can only go up to £250 and any exceeding amount will be removed from your balance.
Happy Hours
The Happy Hours promotion is another great way to make a little extra and you can take advantage of it every week. To do this, simply log into your Target Slots account on Wednesday between 15:00 and 19:00 to see if you have won 10 or more free spins. The draws are assigned randomly and you can either get a few spins, a lot of them, or none whatsoever. It all depends on your luck. But if you fail to get something satisfactory you can always try again the next week.
In order to qualify for this promotion, you need to have made at least one deposit from Monday the same week. Much like with other promotions, all winnings from the free spins have to be wagered 65 times. Moreover, you will also have to complete any other wagering requirement before starting with the next one.
200 Club
The 200 Club is a great promotion for many players out there. The casino will assign tasks for you to complete related to the games found in the library. When you complete objectives you will earn trophies. As soon as you achieve 200 trophies, Target Slots will award you with a £10 Amazon gift card to be used as you please. Keep in mind also that for every 5 trophies you earn, you also get the opportunity to win up to 500 free spins.
The Amazon gift card will be sent to you via email once you are eligible for it. Therefore, keep track of your email inbox when the time comes. Any winnings you get from free spins are subject to a 65 times wagering requirement. Moreover, for every set of 10 free spins, the maximum you can win is £10 per set.
General Bonus Terms
Naturally, we also have to shed light on the general terms and conditions of Target Slots, since they will have a significant effect on how you conduct yourself while playing with a bonus. You will have to follow these rules closely and make sure not to stray from the guidelines, otherwise, you will risk losing any bonus funds you may have acquired.
First and foremost, all bonuses or other types of promotions are given as a courtesy by Target Slots. The casino can stop any promotions to a player's account if they are abusing the bonus policy or consistently breaking the rules. Therefore, you need to keep a close track on your activity while playing with a bonus.
Most bonuses at Target Slots come in the form of free spins or rather the winnings resulting from them. As you can imagine, these bonus funds are not available for withdrawal right away. They are tied to a wagering requirement which by default is 65 times the original value of the winnings. You can complete the wagering by placing bets on approved casino games. Usually, only slots are allowed to complete the wagering process, with other games, such as progressive jackpots, table games, etc., being excluded.
The maximum cashout permitted from free spins winnings is £250. If you manage to win more and complete the wagering requirement on that, the excessive sum will be removed from your balance upon requesting a withdrawal. However, if the free spins come from a no deposit promotion, then the maximum cashout is further limited to £50.
It is also worth pointing out that there is a limit on how much you can win per set of free spins. Specifically, if you receive 10 or more free spins, the casino will limit your profit to £8 for every 10 free spins. Therefore, if you claim 20 spins, your maximum profit can only go as high as £16.
The bonuses at Target Slots do not come with specific time restrictions. You can play with a bonus for as much as you want. However, if your account is inactive for more than 7 days, you will forfeit the bonus and any winnings from it.
Banking
Before you can get to actually playing anything at Target Slots, you will need to top up your balance. This online casino supports several different banking methods for your convenience, giving you options about how you approach bankroll management. Granted, the number of supported services is lower than what most other online casinos offer but we will cover them all the same.
Credit Cards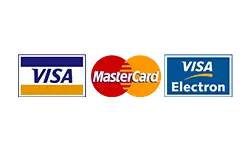 Credit cards are a great way to get started in the iGaming world, offering customers convenience and functionality like few other services. With a credit card, you can make a transaction in a matter of seconds and no real preparation is required since you likely have a card sitting inside of your wallet. Deposits are always instant and allow you to start placing bets immediately. On the other hand, withdrawals can take some time to be processed, usually between 1 and 5 business days, depending on your bank. At Target Slots, you can manage your bankroll with either Visa, MasterCard or Maestro, all popular brands online.
PayPal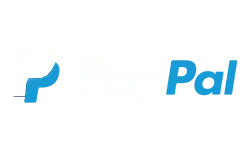 PayPal is the world's most popular eWallet service and it also enjoys great support from the UK online gambling scene. While it can take some time to set up, once you get it up and running, you will enjoy plenty of benefits. The convenience of making a transaction with PayPal cannot be rivaled by most other banking methods out there. Deposits take only a few clicks and are processed instantly. Moreover, when you request a withdrawal you will generally have your money within the next 24 hours.
Paysafecard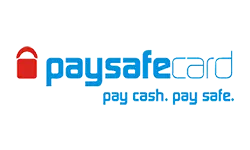 As far as prepaid methods go, you will hardly find better than Paysafecard. Available at thousands of retail locations all over the globe, Paysafecard can be purchased just about anywhere. This prepaid solution allows you to make instant and anonymous deposits to any online casino that supports it. The transfer is complete as soon as you enter the needed information and press the button to confirm. However, one significant drawback is that you cannot use the same service to cash out your balance.
Additional Banking Options
Aside from the three payment methods listed above, there is an additional service that not many players are familiar with. Phone payments are unusual in the iGaming scene and only available at a select number of online casinos. Target Slots seems focused on the UK market and for this reason has opted in to support the Pay by Phone banking solution.
Pay by Mobile is an interesting payment service available to the UK public. Rather than setting up a third-party banking solution, you will have the opportunity to simply make a deposit and put the charges on your monthly phone bill. It is both convenient and intuitive, allowing you to play at Target Slots without any real preparation. However, this method comes with several drawbacks. Namely, you will not be able to withdraw your balance with the same service and the low transaction limits will no doubt prove annoying.
Banking Methods Options

| Banking Method | Minimum/Maximum Deposit | Minimum/Maximum Withdrawal | Deposit Timeframe | Withdrawal Timeframe | Currencies |
| --- | --- | --- | --- | --- | --- |
| Visa | £10 – £5,000 per day (£35,000 per week, £100,000 per month) | no limits stated | Instant | 1-5 business days | GBP |
| MasterCard | £10 – £5,000 per day (£35,000 per week, £100,000 per month) | no limits stated | Instant | 1-5 business days | GBP |
| Maestro | £10 – £5,000 per day (£35,000 per week, £100,000 per month) | no limits stated | Instant | 1-5 business days | GBP |
| PayPal | £10 – £5,000 per day (£35,000 per week, £100,000 per month) | no limits stated | Instant | up to 24 hours | GBP |
| Paysafecard | £10 – £5,000 per day (£35,000 per week, £100,000 per month) | N/A | Instant | N/A | GBP |
| Pay by Mobile | £5 – £20 | N/A | Instant | N/A | GBP |
Loyalty and VIP Programs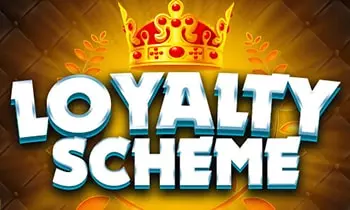 If you choose to stick around at Target Slots for long enough, you will no doubt see the benefit in playing at this online casino. The regular promotions are certainly nice but Target Slots give you further incentive to stay. This comes in the form of the Loyalty Scheme, designed to reward long-term players with all manner of goodies and benefits.
You will get to participate in the Loyalty Scheme from the moment you open an account and contributions are counted from the get-go. There are five different account ranks at Target Slots and each comes with different rewards. Normally, the higher your standing with the casino is, the better the rewards you stand to get. These come in the form of a daily cashback system, a birthday bonus, and free spins. You increase your rank by earning Kudos, which is the variant of comp points used at Target Slots. For every £1.00 that you deposit you will earn 1 Kudos and the required Kudos for each rank is listed in the table below.
VIP Table

| | New Member | Bronze | Silver | Gold | Black |
| --- | --- | --- | --- | --- | --- |
| Daily Cashback | 1% (first 31 days) | 1% | 3% | 5% | 10% |
| Birthday Bonus | Yes | Yes | Yes | Yes | Yes |
| Free Spins | 5+ | 5+ | 10+ | 15+ | 20+ |
| Kudos Requirement | 0 – 100 Kudos | 101 – 1,000 Kudos | 1,001 – 2,500 Kudos | 2,501 – 5,000 Kudos | 5,001+ Kudos |
| Minimum Monthly Wagering | N/A | £100+ | £1,000+ | £2,500+ | £5,000+ |
As you can see, there is also a minimum monthly wagering amount required to maintain your standing each month. The bonuses you gain from the Loyalty Scheme are no different than any other casino bonus and you will need to follow the general terms and conditions listed above. We should note that certain bonus offers are not issued automatically but are rather sent via email. Therefore, be sure to check your inbox regularly for new promotions.
Software and Games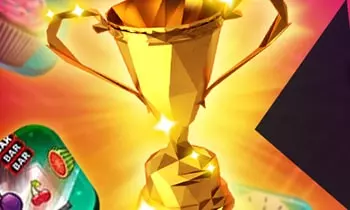 Of course, no online casino can make do without a library of interesting casino games to keep players interested. Granted, the games selection at Target Slots is modest when compared to most other online casinos but the available offerings include only the best that the industry has to offer.
As is typically the case, Target Slots does not develop its own games and instead, works with a variety of software providers to ensure the quality of its gaming library. Specifically, these include several highly renowned companies in the iGaming world, famous for their attention to detail and overall commitment to ensuring a great gaming experience. When you browse the games library of Target Slots, you will find games from the likes of NetEnt, Microgaming, NextGen Gaming, Yggdrasil Gaming, Pragmatic Play, 2×2 Gaming, iSoftBet, Elk Studios, Big Time Gaming, and several others noteworthy providers.
The slots selection makes up most of the games selection and you will have the opportunity to try your luck on some highly entertaining titles. The thing about the slots genre is that it is incredibly diverse in aesthetics and gameplay features. This allows you to have a unique experience with each individual title and to switch things around if one ever grows stale for you. There are several excellent options for you at Target Slots and we recommend that you try out Dragon Kingdom, Bonanza, Wolf Gold, irish Luck, Mustang Gold, Starburst, Release the Kraken, Chilli Heat, and 9 Masks of Fire. Of course, you should also not ignore the other titles in this category since virtually all of them offer something different
Jackpot games are another excellent genre which mostly resembles video slots in terms of gameplay but also gives you the opportunity to score some great wins during your sessions. Target Slots is home to a few dozen jackpot titles and each is unique in its own right. The same diversity inherent to the slots genre also makes its way over to the jackpot games, which makes for a thrilling and exciting gaming experience. If you are ever confused about what to play at Target Slots, you can always play a few spins of Shaman Spirit, Kiss Me Clover, Fluffy In Space, Franks' Freak Spins, Kingdom of Cash, White Wizard, Twinkle, Legend of the 5 Ninjas, Ozwin's Jackpots, Stampede and others.
As far as table games are concerned, Target Slots does not offer the largest variety. In fact, there are practically no virtual table games to be had in any form. Rather, customers will have access to a number of live dealer offerings, brought to us by Pragmatic Play. Few online casinos go for the Pragmatic Play live dealer games, so it is refreshing to see something new in the area. As for what you can play, this online casino hosts several live roulette and live blackjack tables for you to enjoy. These come with wide betting limits, allowing you to enjoy yourself regardless of what your actual budget is.
Last but not least, Target Slots also offers full-fledged bingo. This is not unexpected considering that the owner of this brand is Jumpman Gaming, a developer of bingo software. If you are a fan of this genre, you will no doubt appreciate the real multiplayer bingo titles rather than the cheap knock-off we usually get in the online casino scene. You will get to play in several bingo rooms, usually in the style of 75, 80 and 90 ball bingo.
Licensing Information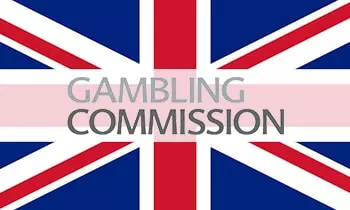 Licensing is one of the most overlooked aspects of the iGaming scene and not all players realize its importance. With so much room for unscrupulous behavior in the online gambling industry, you need someone to step in and start paying attention to what the various gaming platforms are doing and regulate them. In the case of Target Slots, we see that the operator falls under the supervision of the United Kingdom Gambling Commission and the Alderney Gambling Control Commission.
As far as the licensing is concerned, a UKGC license is one of the most prestigious out there and the Alderney license carries significant weight, as well. Based on this, you can be certain that Target Slots is on the right side of the law. Specifically, these licenses serve as proof that the casino does not cheat its players. All the games have been verified and the RNG systems have been audited to ensure a safe and fair gaming experience. When you get a good or bad outcome to spin in video slots, you can be sure that this is the result of your own personal luck rather than any predetermined factors.
It is worth pointing out that not all customers are eligible to take part in the fun at Target Slots. This is for a variety of reasons but it mostly boils down to a lack of operating license in the below-mentioned jurisdictions. Specifically, those residing in Antigua, Albania, Armenia, Azerbaijan, Belarus, Belgium, Bosnia, Bosnia and Herzegovina, Bulgaria, Croatia, Czech Republic, Denmark, Estonia, France, Gibraltar Herzegovina, Hungary, Kosovo, Indonesia, Israel, Italy, Latvia, Lithuania, Macedonia, Malaysia, Moldova, Montenegro, Republic of Ireland, Romania, Russia, Russian Federation, Serbia, Slovakia, Slovenia, Turkey, South Africa, Spain, Ukraine and the United States of America will not get to open accounts with Target Slots.
Customer Support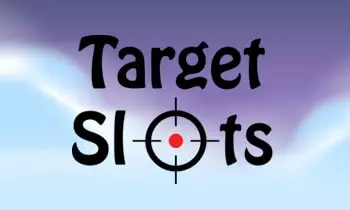 When you become a member of Target Slots you will also get the benefit of top-quality customer service. This online casino certainly likes to take care of its players and to this end, maintains several lines of communications for when something goes wrong. Being a customer of Target Slots, you will have options when it comes to contacting customer support.
The live chat system is your best bet at getting quick and convenient help. It allows for instant chat messages between you and a customer support agent, making it the most efficient way to resolve your issues. However, keep in mind that it is only available to registered customers and will not appear unless you are logged in.
Alternatively, you can also have a go at email support, though it is considerably slower and nowhere near as efficient as live chat. Simply send your emails to support@targetslots.com and you will have your reply within the next few hours and no longer than 24 hours. You can also consult the extensive FAQ section, which details many common issues and misunderstandings that players experience.