SlotsMagic has been online for several years at this point and it has established a name for itself among the iGaming scene.
SlotsMagic has been operating in its current form since 2014
after a successful relaunch. Since then it has consistently provided customers with a thrilling gaming experience and plenty of entertainment.
Those who register here are treated to an immense library of casino games, courtesy of multiple software providers. While the majority of the games selection consists of slots, there are also table games and video poker for fans of those genres. Not only that but the whole selection is available on both desktop and mobile devices, giving you options when it comes time to play.
As for playing at SlotsMagic, users will have the opportunity to benefit from a number of excellent promotions. The Welcome Bonus is the first to become available but it is followed up with a one-time offer and other daily promotions. With fair terms and reasonable rules, SlotsMagic is known for giving great deals.
Other aspects of the casino are not bad either. Users have access to dozens of payment methods, each different from the last. On a different note, customer support is available 24/7, allowing players to always stay connected with the staff that makes the whole casino as great as it is.
In this review, we will focus on all major aspects of SlotsMagic. Specifically, we will pay special attention to the promotions and banking methods available at this online casino.
Promotions and Bonus Terms
When you join an online casino, naturally, you expect something great. That expectation should always be met and SlotsMagic seems to share that notion. Opening an account at this gambling website certainly comes with benefits. The Welcome Bonus is great, the Daily Picks will add great value to your day-to-day gaming, and a special promotion will add free spins to your account for a whole year. Below, you will find all the major promotions available at SlotsMagic at the time of this writing and also an explanation of the bonus rules and terms that you have to follow.
Welcome Bonus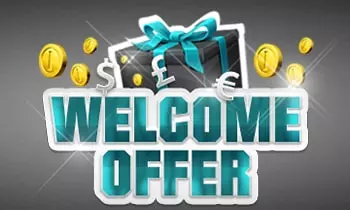 100% Match Bonus up to €100 + 50 Free Spins
Bonus code: MAGIC
Min Deposit: €10
Max Deposit: €100
Wagering Requirements: 30x Bonus + Deposit Amount
Max Bet: €5
As soon as you register at SlotsMagic, you will be given the opportunity to claim a great Welcome Bonus. Not only will it provide an excellent boost to your bankroll but you will also get to make a nice profit with just a little bit of luck. Specifically, this promotion is meant for your first deposit to this online casino. It will match your initial balance 100% up to €100 and you will also receive 50 free spins on the Book of Dead slot game for good measure. All you have to do is enter the bonus code 'MAGIC' before you confirm the transaction to receive the bonus.
Naturally, there are specific rules that you have to follow if you wish to cash in the bonus amount. These come in several different forms, though most important is the wagering requirement. SlotsMagic Casino requires that you wager 30 times the combined deposit and bonus amount before you are allowed to withdraw the bonus.
As for the free spins, each is valued at €0.10 and you also have to fulfil a wagering requirement on any winnings. Specifically, this amounts to 60 times the value of the winnings and the same rules as the match bonus apply.
Daily Picks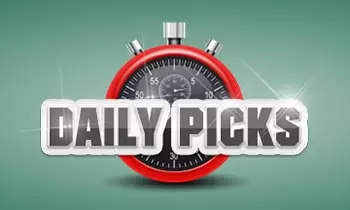 Claim one bonus out of three
Bonuses change every 24 hours
Aside from the Welcome Bonus, SlotsMagic has a lot more in store for customers. After you have completed the wagering on the first deposit bonus, you should definitely check out the daily offerings. The Daily Picks promotion gives you the opportunity to choose one bonus out of three. These change every 24 hours so you always have options. If you do not like the offers one day, you can always come back the next and see what is available. Most often, the Daily Picks involve some match bonus. However, given their fluctuating nature, we cannot provide further details on the Daily Picks.
Free Spins for a Year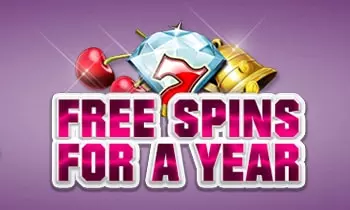 100% Match Bonus up to €100 + 50 Free Spins
Recieve 10 Free Spins for the next 52 weeks
Bonus code: Y520
Min Deposit: €50
Max Deposit: €100
Wagering Requirements: 30x Bonus + Deposit Amount
Max Bet: €5
How would you like to receive free spins every week for a whole year? This is exactly what the Free Spins for a Year promotion offers you. It is a one-time-only offer for already registered customers and can be claimed at any time. This promotion will match your deposit 100% up to €100 and grant you 50 free spins from the get-go. But it does not end there. For the next 52 weeks, you will receive 10 free spins per week. Over the course of the promotion, you stand to gain 570 free spins and up to €100 in bonus funds.
To qualify for this promotion you would need to deposit a minimum of €50 and also use the bonus code 'Y520' when making the transaction. There are additional rules that you also have to abide by. For instance, the bonus funds come with a wagering requirement of 30 times the combined deposit and bonus amounts. The winnings from the free spins also have to be wagered 60 times.
General Bonus Terms
As you may have noticed, each promotion comes with its own specific terms and conditions but we also have to consider the general rules for bonuses. These will apply in all situations unless stated otherwise. Therefore, you need to become familiar with them before you receive a bonus and start playing with it. Following the rules closely will allow you to cash it out at the end of your session and breaking them will likely result in the bonus being stripped from your balance.
Most bonuses at SlotsMagic Casino are given out when you make a deposit. The minimum value of the payments is specified in the bonus description and the default is €20. The bonus funds should appear in your balance immediately but if they do not, you should contact the support staff to resolve the situation.
If you receive a no deposit bonus, you will be limited in the amount you can win from it. Specifically, the maximum cashout from such a promotion only goes up to €100. The same goes for winnings from free spins received without a deposit.
All bonus funds come with a wagering requirement which locks them in your balance until it is fulfilled. To withdraw the bonus funds, you have to complete the wagering requirement in the allotted time frame and also follow all the rules laid out here. Specifically, match bonuses come with a wagering requirement of 30 times the combined amount of the deposit and the bonus. Winnings from free spins are also not exempt and have to be wagered 60 times. By default, you have 30 days to complete the wagering of a given bonus, otherwise, it will be lost.
If you have multiple bonuses active in your account, any bets placed will contribute to the wagering of the first bonus. Only once that is done, will you be able to move on to the other bonuses by order of date. If you withdraw your cash balance before completing a wagering requirement, you will lose any bonus money in your bankroll.
There are additional rules that also have to do with the wagering process. For one, not all games are made the same when placing bets. For example, if you place a bet on a video slot or scratchcard game, it will be counted for its face value. However, the same bet on blackjack, roulette, or other game types will not be contributed to the wagering requirement.
Not only that but your maximum bet will be limited for the purposes of the wagering requirement. For example, you will not be able to bet more than 10% of the total bonus amount or €5.00, whichever is lower. If you place wagers higher than the maximum, you will risk losing your bonus and any winnings resulting from it.
It is worth pointing out that SlotsMagic offers promotions only for entertainment purposes. Players found to be abusing bonus policies or otherwise breaking the rules may have their bonuses removed. Additionally, these customers may also be barred from receiving bonuses and promotions in the future.
Banking
Naturally, you will need some form of online banking solution to control your money at SlotsMagic. Ideally, you are looking for a service that is capable of handling both deposits and withdrawals with ease. As it happens, there are plenty of payment methods to choose from at this online casino and you should become familiar with the supported services. Below, we will provide all relevant information regarding banking and payments at SlotsMagic Casino.
Visa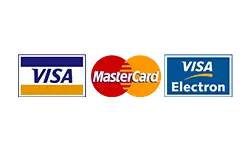 Visa is always one of your best options as far as gambling is concerned. The ease of use offered by credit cards is frankly unique and few other payment services can even rival them. After all, why set up a new banking solution if you have a ready-to-go method resting in your wallet?
With a Visa card, you will be able to conduct instant deposits to your SlotsMagic bankroll. The money appears in your balance right away and you can use it to place bets with no downtime. Withdrawals are also possible even if they take a few business days to clear. All in all, Visa is the perfect blend between convenience, utility and practicality that you will find in the iGaming scene.
Skrill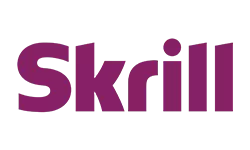 Skrill is another great way to manage your casino bankroll. This eWallet service is one of the most popular banking solutions in the online gambling world and millions of customers use it all over the world. There are a few primary benefits to using Skrill over other services and these mostly have to do with convenience.
A Skrill deposit will transfer instantly, with no processing times. This allows you to start playing your favorite slots and table games without having to wait, which is always nice. Moreover, withdrawals are also some of the fastest in the industry, processed as soon as they are issued. All of this is done with a high degree of anonymity, allowing you to protect your identity on the Internet.
Paysafecard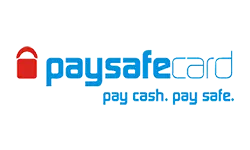 Paysafecard is different from the other services on this list but it is still beloved by players all the same. Designed a prepaid service for small online purchases, Paysafecard has found popularity among online gamblers for its sheer ease of use and excellent privacy features. When you make a deposit with Paysafecard it is processed on the spot and the money appears in your balance as soon as you confirm the payment. Moreover, the whole process is anonymous and you do not have to enter any personal information. The only downsides are the low transaction limits and the inability to cash out via Paysafecard.
ecoPayz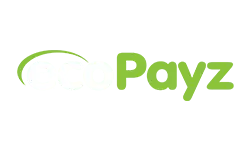 ecoPayz is another service that you have to take into account and it has many features of the three payment methods described above. It gives you the opportunity to create virtual Visa cards and access to an eWallet component. ecoPayz is by far one of the most versatile services out there and it has seen great success with the iGaming crowd. Moreover, it enjoys a great degree of support from the online casinos in the industry. As far as its usefulness is concerned, ecoPayz allows for instant deposits and withdrawals, which is all you can ask for in a banking method.
Additional Banking Options
Of course, there are plenty of other services offered at SlotsMagic Casino which you will no doubt be interested in. There are two dozen payment methods supported by the casino and you should be informed about all of them. Below, we will give a brief outline of the available solutions and further on, you will also find a table with the known transaction information.
Other major services in the iGaming scene supported by SlotsMagic come in the form of Neteller, WebMoney, Yandex, Sofort, Zimpler, and Euteller. All of these are good for easy deposits and you will no doubt find them useful. Smaller, regional services are also available, though these are only available to customers in specific jurisdictions. These include PostePay, GiroPay, Multibance, EPS, Teleingreso, toditocash, comgate, abaqoob, DineroMail, eKonto, LottomatiCard, Boleto Bancario, Wirecard and eWire.
The availability of the payment method will vary between countries. Some customers may have access to more services than others, which is also something to take into consideration. If you are not sure which of these is available to you, you can always go for the four major ones that we mentioned above.
Banking Methods Options

| Banking Method | Minimum/Maximum Deposit | Minimum/Maximum Withdrawal | Deposit Timeframe | Withdrawal Timeframe | Currencies |
| --- | --- | --- | --- | --- | --- |
| Visa | €10 – not stated | €20 – €5,000 | Instant | 2 – 7 business days | AUD, EUR, USD, GBP, CAD, DKK, SEK, NOK, RUB, ZAR |
| Skrill | €10 – not stated | €20 – €5,000 | Instant | up to 24 hours | AUD, EUR, USD, GBP, CAD, DKK, SEK, NOK, RUB, ZAR |
| Neteller | €10 – not stated | €20 – €5,000 | Instant | up to 24 hours | AUD, EUR, USD, GBP, CAD, DKK, SEK, NOK, RUB, ZAR |
| WebMoney | €10 – not stated | €20 – €5,000 | Instant | up to 24 hours | EUR, USD |
| ecoPayz | €10 – not stated | €20 – €5,000 | Instant | up to 24 hours | EUR, USD, GBP |
| Yandex | €10 – not stated | €20 – €5,000 | Instant | up to 24 hours | RUB |
| Sofort | €10 – not stated | €20 – €5,000 | Instant | 2 – 7 business days | EUR |
| Zimpler | €10 – not stated | €20 – €5,000 | Instant | 1 – 7 business days | EUR, krones |
| Euteller | €10 – not stated | €20 – €5,000 | Instant | 2 – 7 business days | EUR |
| PostePay | €10 – not stated | N/A | Instant | N/A | EUR |
| GiroPay | €10 – not stated | N/A | Instant | N/A | EUR |
| Multibanco | €10 – not stated | N/A | Instant | N/A | EUR |
| EPS | €10 – not stated | N/A | Instant | N/A | EUR |
| Teleingreso | €10 – not stated | N/A | Instant | N/A | EUR |
| toditoCash | €10 – not stated | N/A | Instant | N/A | EUR |
| comgate | €10 – not stated | N/A | Instant | N/A | EUR |
| abaqoob | €10 – not stated | N/A | Instant | N/A | EUR |
| DineroMail | €10 – not stated | N/A | Instant | N/A | EUR |
| eKonto | €10 – not stated | N/A | Instant | N/A | EUR |
| LottomatiCard | €10 – not stated | N/A | Instant | N/A | EUR |
| Boleto Bancario | €10 – not stated | N/A | Instant | N/A | EUR |
| Wirecard | €10 – not stated | N/A | Instant | N/A | EUR |
| eWire | €10 – not stated | €50 – €5,000 | Instant | 2 – 7 business days | EUR |
Loyalty and VIP Programs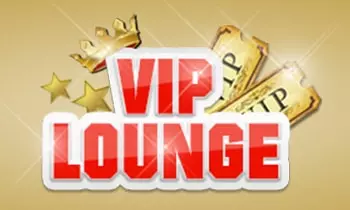 While the Welcome Bonus is nice, it does not provide further incentive for players to stick around after they have completed the wagering. This is where the VIP Lounge comes in. Designed to reward those who stay with SlotsMagic, the VIP Lounge is a multi-tiered loyalty scheme. Those who play at SlotsMagic long term will no doubt tell you about the benefits they have received.
As far as loyalty programs go, the VIP Lounge is nothing out of the ordinary. You earn points by placing bets and as you accumulate more and more, your standing with the casino increases. With a higher rank, your benefits also rise and the incentive to stay increases. However, not all games give you the same points. The table below shows how much you need to bet on certain game genres in order to acquire one loyalty point.
| Games | Amount Wagered for 1 Point |
| --- | --- |
| Slots, Scratch Games | €20 |
| Hi-Lo, Let Them Ride | €40 |
| Caribbean Poker, Casino Hold'em | €60 |
| Roulette, Video Poker, Big Wheel, Blackjack, Baccarat, Punto Banco | €80 |
| Craps, Pai Gow Poker | €160 |
There are several ranks in the VIP Lounge, earned by winning points and maintaining your current level. All newly registered customers start at the Bronze rank and as they play more and more, they have a chance to go up the ladder. It goes without saying that the rewards become better, but what benefits do you actually stand to gain?
The casino is certainly not stingy with its rewards and while smaller ranks do not enjoy the same privileges as higher ones, everyone gets something. Those ranked Silver and above will enjoy a special monthly bonus. Players holding a standing of Gold or higher are treated to a Level Up Bonus, granted when they achieve the current rank, and also a bonus for maintaining their current standing. The value of the bonuses depends on the rank. Higher ranks also get the benefit of higher deposit limits, an account manager and a birthday bonus. All of this comes for simply placing bets at SlotsMagic Casino. In the table below, you will find the exact points required to achieve and hold a rank, the bonuses they get to claim, and the other rewards in store for them.
VIP Table

| | | | | | | |
| --- | --- | --- | --- | --- | --- | --- |
| | Bronze | Silver | Gold | Platinum | Diamond | Red Diamond |
| Monthly VIP Points | 0-400 | 401 – 1,000 | 1,001 – 2,000 | 2,001 – 20,000 | 20,001 – 80,000 | 80,0001+ |
| Level Up Bonus | N/A | N/A | €20 | €50 | €200 | €500 |
| Level Maintained Bonus | N/A | N/A | €20 | €50 | €200 | €500 |
| Special Monthly Bonus Offer | N/A | Yes | Yes | Yes | Yes | Yes |
| Higher Deposit Limits | N/A | N/A | Yes | Yes | Yes | Yes |
| VIP Manager | N/A | N/A | N/A | Yes | Yes | Yes |
| Birthday Bonus | N/A | N/A | N/A | Yes | Yes | Yes |
Software and Games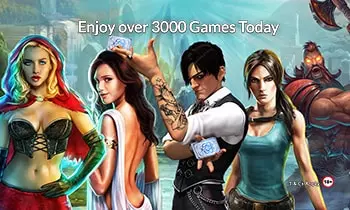 Online casinos may draw you in with enticing promotions but those are not really worth much if you do not have excellent games on which to wager them. The gaming library is an integral part of the online casino experience and you should always look for the best out there.
SlotsMagic has put in considerable effort to make sure that players are looked after and it has partnered with a number of software providers to ensure a high-quality gaming library. Specifically, when you browse the games selection, you will find the work of companies, such as NetEnt, Microgaming, Nyx Interactive, NextGen, Play'N GO, Evolution Gaming, Red Tiger, Yggdrasil, Wazdan, 2×2, RTG, and many other smaller names. By picking up the best offerings from each software provider, SlotsMagic is able to offer not only games from the highest quality but also a lot of them, as well. There are hundreds of titles for you to choose from and you should definitely spend some time simply browsing to see just how large the selection actually is.
The slots selection is undoubtedly the largest category at this online casino and the namesake for it, as well. When you browse the library, you will be met with hundreds upon hundreds of top-tier slots from the best developers in the business. The sheer quantity of them is astounding and the diversity that comes with that is no less impressive. Regardless of what your tastes are SlotsMagic has something for you.
The slots found at this online casino cover a wide range of themes and aesthetics, while also featuring a diverse array of gameplay features. You will have access to both simple and complex slots and will be able to switch between them at the click of a button. Aesthetically, you will encounter titles that feature gods, mythology, history, adventure, classic themes, animals, nature, music, magic, and just about anything else you can think of.
Among the more popular video slots at SlotsMagic, we see titles such as Book of Dead, Fire Joker, Thor and the Trials of Asgard, Thunderstruck II, Legacy of Dead, Dawn of Egypt, Starburst, Wolf Gold, Rise of Olympus, Bonanza, Valley of the Gods, Lucky Mushrooms, Gonzo's Quest, and many more.
As far as virtual table games are concerned, you are out of luck. SlotsMagic has mostly neglected this game type in favor of its live dealer counterpart. Still, there are a few offerings to note but nothing to write home about. There is a single blackjack game to play, while roulette has some diversity, featuring the three main sub-genres – European, American, and French. Baccarat is available in the form of Classic baccarat and Punto Banco. That is as far as the virtual table games selection goes and this will not be appreciated by fans of that genre. Still, table games are available in a different form, but more on that later.
While table games may have taken a hit, video poker is going strong at SlotsMagic. While not the most diverse selection, it does hold all the popular variations. Moreover, many of them come in the multi-hand format, allowing you to play with more than one game at a time. Deuces Wild allows for up to 50 hands to be played at a time, while Aces and Faces, 2 Ways Royal Poker, and Joker Poker support up to 3. Other variations, namely, Jacks or Better and Double Down Poker allow for up to 10 hands per round, which is great by itself. Overall, you will not be bored with the available video poker titles and will no doubt have a great time with them.
Last but not least, we reach the live dealer selection and this is where you will find your favorite table games. The majority of the library is available thanks to Evolution Gaming but NetEnt and Pragmatic Play also have some contributions to this genre. You will get to enjoy a wide range of live dealer table games, namely, blackjack, baccarat, roulette, and casino poker. The table limits usually are permissible for both casual players and high rollers at once, but there are also VIP tables where the stakes are higher than average. The variety between the genres is also noteworthy and there are multiple versions of each of the main four games. If you have come to SlotsMagic craving some table games action, the Live Casino section is where you will find it.
Licensing Information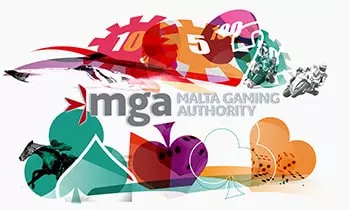 Licensing is never something that you should be careless with. The iGaming scene is unfortunately home to a lot of illegal and unregulated operators that have no issues with mistreating customers or straight up cheating them. Naturally, you want to avoid this and the only way to be sure is to look for a licensed and accredited online casino. SlotsMagic just so happens to fall into this category, sporting a license from the Malta Gaming Authority.
An MGA license is one of the more prestigious in the industry and it speaks volumes about the casino. Specifically, you do not have to worry about the integrity of the games. None of them have been altered, which is proved by the strict audits carried out by the institution. You can be certain that SlotsMagic will treat you fairly and will not change the RNG systems in its favor. Moreover, if you come into a dispute with the casino, you can always turn to the MGA to resolve the situation. The Gaming Authority has the last word on all disputes between players and operators and is known for its fair judgements.
While an MGA license gives SlotsMagic the opportunity to operate legally in many jurisdictions it does not cover all of them. Indeed, you will find that this online casino does not accept customers from a wide range of jurisdictions where it is not approved yet. Specifically, the list of forbidden countries includes the United Kingdom, Greece, Australia, Portugal, Lithuania, Slovakia, Serbia, Singapore, Iran, Czech Republic, Slovenia, Estonia, Romania, the Republic of Cyprus, Italy, Israel, Turkey, the German State of Schleswig-Holstein, France, Switzerland, Mexico, Spain, Denmark, Belgium, Philippines and the USA. Bettors from these countries looking to open an account with SlotsMagic will be disappointed.

Furthermore, customers residing in Slovakia and Bulgaria are not allowed to play live dealer titles.
Customer Support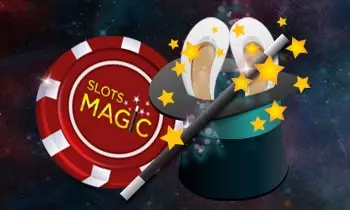 Customer support is another major point that many players possibly look over when choosing an online casino. However, when you run into problems it is necessary to have a competent and responsive customer support team to come and help you resolve the issues. Luckily, SlotsMagic has just that. Players will have access to customer support at all hours of the day, every day. Whenever an issue appears, SlotsMagic will be ready to deal with it.
There are multiple ways to contact the support staff when they are needed. The live chat system is definitely your best bet at getting quick and convenient help. It allows you to communicate in real-time with the support team and to discuss the problem at length. We have to note that the live chat feature is only available to registered users. Those who are simply browsing the casino will not have access to it right away.
Alternatively, you may also rely on email support, though this method is much slower and is primarily used to send documents. If you wish to send the casino an email, simply forward it to support@slotsmagic.com and the response will soon follow. It normally does not take long for the staff to reach back, but in some drastic cases, it can take as much as 24 hours.