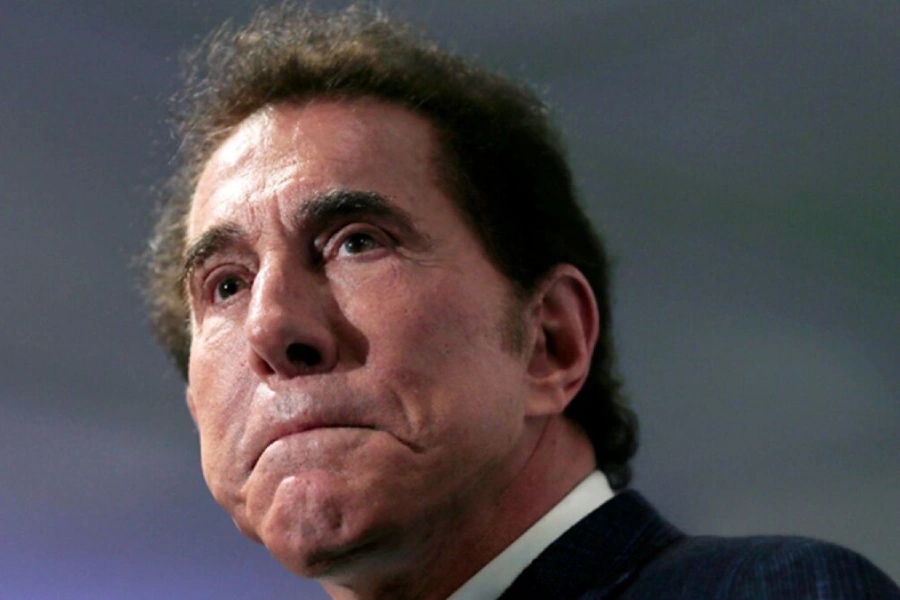 Las Vegas casino behemoth Steve Wynn has agreed to a seven-page statement, according to which he has to pay a $10 million fine and withdraw from the gambling industry. This will put an end to the federal lawsuit against him over claims of sexual misconduct.
During a meeting scheduled to take place in Carson City this Thursday, the Nevada Gaming Commission is to accept a deal in which the 81-year-old casino mogul admits to no wrongdoing. The seven-page agreement, signed by Wynn on July 17 with members of the investigatory Nevada Gaming Control Board, accuses Wynn of failing to prevent a scandal, which severely damaged the reputation of the gaming industry and the state of Nevada.
Colby Williams, Wynn's attorney, has declined to comment until the proceedings are complete but said that his client will not attend the hearing. Under the terms of the deal, Wynn will be allowed to own no more than 5% of a publicly traded corporation registered with the Gaming Commission. However, he will have no control, authority, advisory role, or decision-making power. If he violates the deal, he may need to pay another fine and be found unsuitable for working with Nevada casinos.
Steve Wynn established some luxury gambling resorts, including the Golden Nugget, Bellagio, Treasure Island, Wynn Macau, Encore Boston Harbor, and others. Besides, he played a crucial role in the development of the gambling industry on the Las Vegas Strip. In 2018, the Wall Street Journal published the accusation of several women who claimed that the casino mogul sexually assaulted them at his hotels, which resulted in Wynn's resignation from Wynn Resorts.
Attempt to Hide Sexual Misconduct Claims Cost Wynn Resorts Millions
Soon after the accusations were made public, state regulators launched an investigation into the matter and placed Wynn's license on administrative hold. In October 2019, the gambling watchdog started considering handing the casino mogul a fine of up to $500k. Of course, Wynn denied the accusations and in 2020, a state judge in Las Vegas sided with the casino magnate's lawyers.
In March 2022, however, the Nevada Supreme Court found Wynn guilty, explaining that the state judge's ruling was premature. Wynn's attorneys argued that the Nevada Gaming Commission and the Gaming Control Board had no legal jurisdiction over their client.
Just a few months before state regulators launched the investigation, the Massachusetts gambling watchdog slapped Wynn Resorts Ltd and new company chief executive Matthew Maddox with fines of $35 million and $550k, respectively, for concealing sexual misconduct accusations against Wynn while applying for a license.
In November 2019, it was announced that Wynn Resorts would receive a total of $41 million after the casino mogul agreed to pay the company $20 million in damages, while the company's insurance carriers announced they would pay an additional $21 million.