Although playing in bingo halls might be fun, nothing can replace the comfort of buying bingo tickets and marking off numbers in your own home, whenever you feel like it. As bingo websites have become very popular and common, players might have a difficult time finding a trustworthy and safe website. This, however, should not be an issue for bingo lovers who have opened an account at Naughty Bingo. The website provides a plethora of bingo games and satisfying promotions that improve the chances of enjoying a lucrative experience. In addition to its fun bingo options, Naughty Bingo also provides various games which include scratchcards, video poker, slots and classic table games.
Full Bonus Terms and Conditions
In order to show its new patrons that playing at Naughty Bingo can be both fun and rewarding, the website is offering a wonderful Welcome Bonus. Thanks to the generous promotion, newcomers can enjoy bingo games with great value from the very beginning of their adventure.
The Welcome Bonus applies only to players who have just registered at Naughty Bingo. If you want to play on the website, you will have to be at least 18 years old and reside either in the UK or the other territories which are accepted at Naughty Bingo.
The Welcome Promotion is available only in the Newbie Bingo room of the website and new players will have access to it during the first seven days that follow their registration. The wonderful thing about this promotion is the fact that players do not need to make any deposit in order to enjoy the perks of the Welcome Bonus. Even though you will not be charged any money, you will have to enter the details of your credit/debit card before you can take advantage of the offer.
Once you are done setting up your new account at Naughty Bingo, you can simply head to the Newbie Bingo room where you will have the chance to win 12 Free Tickets per game. The bingo room which is exclusively available to newcomers is open all day for an entire week. The games between 1am and 7am offer a £1 bonus, while playing the games between 7am and 1am will award a £2 bonus.
The bonuses received during the Newbie Bingo games can be used only for wagering purposes and will be accredited directly to players' bonus account. Any winnings that have been accumulated thanks to the Free Tickets will be also accredited as bonus funds. If you wish to withdraw your winnings, you will first have to wager them 4 times. This way they will be transferred to your main account and you will be able to initiate a cashout.
When you upload funds to your account for the first time, you winnings accumulated in the Newbie Bingo will be transferred to your account. The amount that you will receive in your balance can equal up to 100% of your initial deposit. For instance, if you upload £10 for the first time and you have earned £30 during your first week at the Newbie Bingo room, you will receive additional £10 bonus funds to your balance which is 100% of your first deposit. These bonus funds must be wagered 4 times if you wish to withdraw them.
Make sure that you have carefully read the Terms & Conditions that apply to the Welcome Bonus before you start using it. Be aware that the company has the right to make changes to the promotion or exclude it from the list of deals it offers.
Starting at Naughty Bingo is extremely easy and fun. Thanks to the Welcome Bonus, newcomer have the chance to win up to £3,000 by playing Free Bingo games for an entire week. This can definitely boost one's bingo balance without wasting any real money.
Related Bonuses
Gone Bingo – Free Bingo on Your First Week No-Deposit Bonus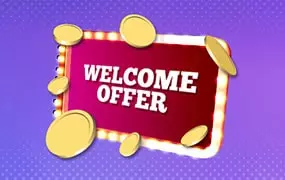 Gone Bingo is a UK-friendly online bingo platform operated by ElectraWorks Limited, a subsidiary of the well-known GVC H...
Read more