When you are on the lookout for a trustworthy and fun place to enjoy online bingo, Ladbrokes got you covered. The website is the best destination for sports betting and casino enthusiasts. On top of that, it can offer a plethora of fun bingo games that can boost the gaming balance of players. What is more, Ladbrokes always has plenty of promotions in store which can improve the chances of every bingo fan.
Full Bonus Terms and Conditions
Ladbrokes offers several bingo rooms which are suitable for different types of players. If you join the Attic of the website, you will be able to come across some bingo games with great value and cheap tickets. Players who visit the Attic bingo room of Ladbrokes have the opportunity to play every day and win a Super Free Bingo Bonus. The best part is that you can upgrade and enjoy even better bingo prizes.
The Attic is open between 8:00 am and 2:00 am and the Super Free Bingo is active every day between 9:00 am and 00:00. Every hour the website is hosting two bingo games and the total of free games every day is 30. Players can choose to play for free or boost their winnings by purchasing Superbook tickets. The latter will give them a chance of sweeping bigger prizes and conquering their bingo adventures with lucrative wins. Superbook tickets vary between 5c and 10c each and players can use up to 72 tickets per game. With Super Free Bingo games player receive a guaranteed payout of €6 per game, while the Superbook tickets can bring you up to €600 per single game.
The Super Free Bingo offer is available both to new and existing members of Ladbrokes. There are no restrictions, with the exception of players who reside in countries that do not allow real-money online gambling. In addition to that, you will be able to claim this offer only if you are 18 years of age or older. You can check the full list with restricted territories on the Help page of Ladbrokes. Currently, the website accepts players who reside in Argentina, Belarus, Barbados, Croatia, Germany, Ghana, Gibraltar, Guernsey, Isle Of Man, Jersey, Liechtenstein, Luxembourg, Lebanon, Malta, Mauritius, Netherlands, Netherlands, Antilles, New Zealand, Nigeria, Republic Of Ireland, Seychelles, Sweden, Tanzania, United Kingdom.
The Super Free Bingo games are held at the Attic room of Ladbrokes every week from Monday till Saturday. Players can take advantage of the promotion every day between 9:00 am and midnight (UK time).
As it was mentioned earlier, players can join the Super Free Bingo games for free or they can upgrade their tickets. This can be done from the purchaser window before the game begins. Each hour, there are two bingo games hosted in the Attic room. Players are advised to be careful with their choice as they cannot downgrade their tickets, once they have selected to play with Superboost tickets.
The great thing about free tickets is that they do not impose any additional fees and players can truly play in the Attic for free. What is more, there is no deposit required to play the Free Bingo Games of Ladbrokes. The winnings that you accumulate from playing with free tickets will be accredited to your Bonus Account and can be withdrawn after meeting the wagering requirements of 2x the bonus amount.. Thanks to the Free Bingo games of Ladbrokes, players have the chance to rack up some pretty generous wins without making any deposit or purchasing tickets. This definitely gives them a great chance to enjoy a lucrative bingo experience.
Related Bonuses
32Red Bingo £5 Free Bonus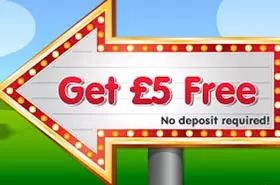 Gambling enthusiasts who are looking for an operator that offers a comprehensive gaming platform should contemplate head...
Read more