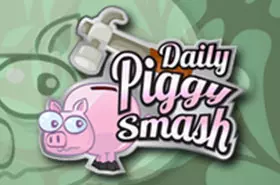 Titanbet Bingo is one of the leading websites for online bingo games among UK players. You will experience the most exciting bingo action. Players can enjoy a huge variety of bingo adventures, including 75 ball, 80 ball and 90 ball bingo games.
The website is licensed by the UK Gambling Commission, which is a guarantee that you will be provided with safe and fair gaming.
In addition, you can take advantage not only of bingo games, but you can create bingo crafts, you can excite yourself with a read, or you may be an entertainer of a party. You are able to communicate with other bingo fans via the famous chat games.
Daily Piggy Smash
Titanbet Bingo's main priority is to satisfy its clients, therefore the online platform offers unlimited bonuses and promotions in order to boost your bingo experience. You can thrill the gaming with the amazing Daily Piggy Smash promotion.
Playing every day at Titanbet Bingo, gives you the opportunity to win great prizes. If you stake £1 minimum daily of your balance at your account, you will automatically go into Daily Piggy Smash and may be rewarded with up to £500.
You will be given a free Daily Piggy Smash scratchcard. All you have to do is to smash the little piggy and find out what you have won.
Staking at least £1 of your money balance, you will be rewarded with a scratchcard on daily basis.
If you meet the criteria, you will instantly qualify for the daily bonus. Until 23:59:59 at the same day if you qualify for the promotion, a card will be available.
It is important to remember that you do not have the option to save a Daily Piggy Smash card. If you miss a card, you cannot smash it at a later date. Each scratchcard have to be used at the same day when you qualify for it. If you do not smash it, the card will expire and you will get no reward.
You are eligible to receive only one scratchcard per day.
If you open the Daily Piggy Smash scratchcard and do not play the card within the set period of time, it will be played automatically and the reward will be transferred instantly to your Titanbet Bingo account.
In every case, it is you, who is winning. The minimum amount of a reward is £0.05 and the maximum is £500. You cannot withdraw the winnings, because they must be spent on Bingo Games only.
The promotion is available for UK layers over 18 years old.
Related Bonuses
Titanbet Loyalty Programme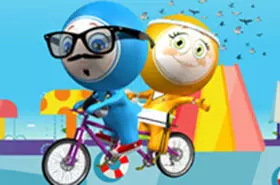 Online bingo games are among the most popular games. There is one website, where you will gain extraordinary gaming expe...
Read more