Foxy Bingo is one of the top online bingo websites currently available to the United Kingdom players base. This brand has been operating since 2005 and has in that time it has attracted large player base, reaching popular status only a few years after its launch. Foxy Bingo is owned by 888 Holdings, one of the most prominent gambling operators in the industry, responsible for hundreds of different gambling websites. With such experience under its belt, it is not hard to see why Foxy Bingo has flourished over the decade and a half that it has been active. At this bingo website, users can benefit from a wide range of promotions and will have at their disposal multiple different bingo titles to choose from. Today, we would like to present you with the Weekend Pre-Buys offer.
Full Bonus Terms and Conditions
This promotion is available to all funded accounts and it is conducted on a weekly basis. Users can join every week if that is their wish or take part whenever it suits them. There is no restriction on how many times you can participate in this offer, as long as you purchase a single ticket. When you buy your tickets, you can play on Friday at 21:00 UK time and then again in the same week on Saturday at 21:00 UK time. As of this writing, this promotion will run indefinitely until further notice.
There are two different rooms that you can play in, each with its own jackpot. There is a £500 prize pool room and a £1,000 prize pool one. The prize pool for the £500 room will be spread as follows: £250 for the Full House winner, £150 for the 2 Line winner, and £100 for the 1 Line winner. The prize pool for the £1,000 room is granted in different increments to five players, rather than three. It goes as follows; £500 for the Full House winner, £200 for the 2 Line winner, £100 for the 1 Line winner, £100 for the 1 To Go player and £100 for the 2 To Go player. Basically, a wide range of players can get a piece of the prize. In the event that there is more than one winner for a certain prize, then that prize will be split equally between its winners.
Of course, the size of the prize pools is also reflected in the price of the tickets. To enter the £500 room one will be asked to pay £0.05 per ticket, while entry into the £1,000 room costs £0.20 per ticket. Players may purchase up to 96 tickets for any room and can only use real money to do so. Tickets cannot be bought with bonus funds.
Overall, this promotion is quite simple and it provides great value to those willing to join. This type of promotion is typical for online bingo websites under the 888 Holdings brand and we are pleased to see that they do not drop the ball with the Weekend Pre-Buy offer. There are many offers in the bingo scene today, but not many can stand toe to toe with this one. Not only does the prize money credited to your account as real money, but you can also do with it as you wish, no strings attached. There is very little not to like about the Weekend Pre-Buys, such as the fact that it only runs two days a week. Other than that, we have no complaints about this promotion and can wholeheartedly recommend it to you.
Related Bonuses
Foxy Bingo £1000 Foxy by Night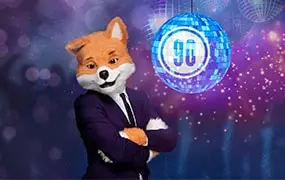 Foxy Bingo would be the right choice for you, especially if you are looking for a gaming website that offers plenty of b...
Read more