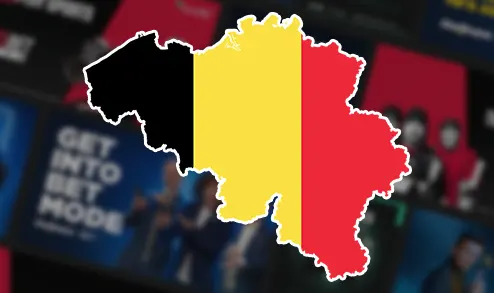 Belgian football has joined forces with the rest of the country's sports sectors in an effort to defeat the proposed ban on gambling advertising that is to take effect from July 1, 2023. According to estimates, Belgian football clubs receive at least 12% of the sponsorship revenues from betting operators. Sports stakeholders have confirmed that such a ban would have a negative effect on football's revenue and will not yield the desired result of protecting people from gambling problems.
The Sports Sector Asks for Consultation on the Upcoming Gambling Advertising Ban
Today, the Pro League, the BNXT Basketball League, three cycling teams, and the organizer of the European Tennis Open, have signed a statement that the Belgian professional sport is suggesting a consultation on the proposed gambling advertising ban.
Lorin Parys, the Chief Executive Officer of the Belgian Pro League, is among the sports officials who believe that the ban will only cause a loss of "financial power". According to a recent report, the gambling industry contributed 12.7% of the total €79.3 million in sponsorship revenue for the 2020/2021 season.
Sports stakeholders expressed their readiness to teach sports fans how to keep their betting sessions in check. They added that such a ban on gambling advertising would shake the sports sector. Sports stakeholders even suggested that the gambling advertising ban may even encourage sports fans to use the services of unauthorized operators. But neither the Minister of Justice nor the Prime Minister has answered the request for consultation thus far. As a result, sports officials took the decision to challenge the ban in court.
The Scope of the Gambling Advertising Ban
Earlier in March this year, the Belgian government announced that it is to implement a complete ban on gambling advertisements, effective from July 1, 2023. A further ban on advertising in stadiums and on sponsorship deals with gambling companies will be introduced from January 1, 2028. The move is aimed at reducing the negative impact of gambling among Belgians.
Television, radio, and cinemas will be prohibited from broadcasting gambling advertisements. The ban also extends to magazines and newspapers, which will be no longer allowed to publish gambling-related commercials. Promoting gambling services on websites and social media will be prohibited, too.
Justice Minister Vincent Van Quickenborne stated that the government is deeply concerned about the number of gambling advertisements and that they can result in additional problems for those struggling with a gambling addiction. The move follows other European countries like Italy and Spain, which have already introduced restrictions on gambling advertising.