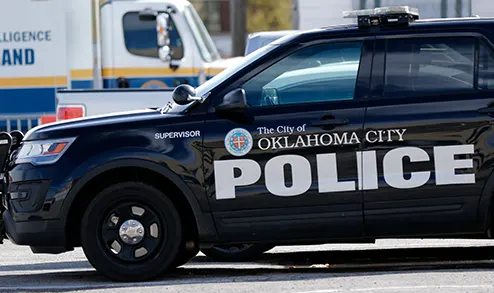 Following a police raid in Oklahoma City earlier this week, three were arrested on the grounds of illegal gambling. The authorities acted on a tip that stated there had been suspicious activity inside a business establishment in the city's Asian District. Aside from the culprits, the law enforcement officials ran into thousands of dollars, illegal gambling equipment, and drugs.
The police officers' report on the case stated one of the suspects threw a pair of keys while trying to escape. The officials used it to enter the business establishment undercover. Once within the premises, they came across multiple items associated with gambling. Among them were eight slot machines, playing cards, chips, and six mahjong tables. The total amount of confiscated funds was $79,000. In addition to everything listed, the investigators found marijuana and cocaine.
Gary Knight, Master Sergeant at Oklahoma City Police Department, said that police raids after claims of illegal gambling were not an uncommon phenomenon. The officers responded to such tips from the public once in a while, and they were aware of such establishments.
The Executive Director of the Oklahoma Association for Problem and Compulsive Gambling Speaks of Illegal Gambling's Potential Threats
Wiley Harwell, Executive Director at the Oklahoma Association for Problem and Compulsive Gambling, commented on the recent police raid. He said the situation was intricate, considering there was a sufficient number of legitimate gambling venues in Oklahoma, aside from the lottery, and choosing an unauthorized site over them was rather strange.
He went on to speak about illegal gambling's potential threats, highlighting there were no regulations in place that would protect players if they decided to gamble at unauthorized locations. They could not be sure of the venue's integrity and games' fairness and there was no way to verify them. He also added that all of the tribal casinos in the state of Oklahoma comply with strict gambling regulations. Gamblers would face no issues as far as fair outcomes are concerned.
Under the Tribal-State Compact, Oklahoma's gambling laws allow gambling at licensed casinos. According to information from the Gaming Compliance Unit of Oklahoma's Office of Management and Enterprise Services, there are currently 35 gaming compacts with the State of Oklahoma approved and published in the Federal Register.
Oklahoma tribes hold an exclusive gaming compact, enabling them to offer gaming products on the territory of the state. As per legislation, the tribal gaming contributions to the state budget amount to 4% of their revenues. The figure rises to 6%, provided that revenue surpasses $20 million under the ongoing compact. Additionally, the tribes' gaming compact would enable them to offer sports betting services, once they are added to the list of state-approved gambling products.