A representation of India's rich cultural identity, Diwali, or the Festival of Lights, arrived on October 22 this year. The number of Indian Americans is estimated to be more than 4.5 million, which at roughly 1.4 percent of the US population is the largest group of South Asian Americans. But as Diwali is an important holiday for all Hindus, Sikhs, Jains, and Buddhists, observances attract many more people. Celebrations center around rangoli decorations, oil lamps, candles, colorful fairs, as well as festive food.
To commemorate this year's Festival of Lights, the team at BonusInsider took upon the task to identify the best Indian restaurants in the US. To do this in an objective manner, we used Google Places API and pulled data for all restaurants with matching cuisine in the 200 largest cities by population in the US. We got thousands of locations, that we ranked by user rating and number of reviews. The resulting list with the 10 best Indian restaurants in the US follows: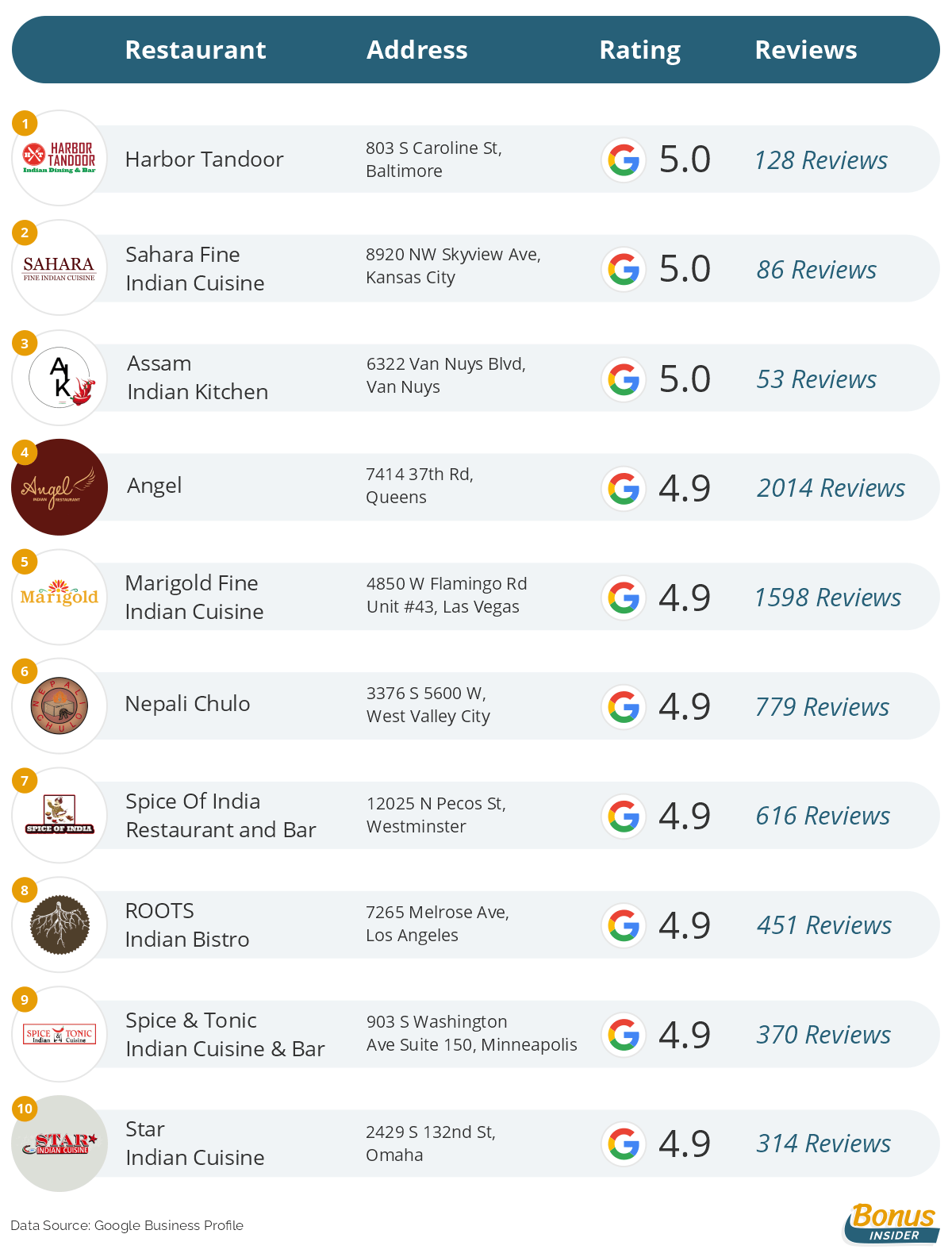 Methodology
To select the most exceptional Indian restaurants, the team at BonusInsider decided to see what people are recommending online. We used a Google Places API to collect user review data for thousands of Indian and South Asian restaurants in or in close proximity to the 200 most populous cities in the United States.
Since a large number of the results were Indian takeaways and catering companies, we decided to omit them and consider only locations with sit-down areas. We then ranked them by their star rating (from 1 to 5 stars) and by number of reviews, taking into account only those with a minimum of 50 reviews.
1. Harbor Tandoor, Baltimore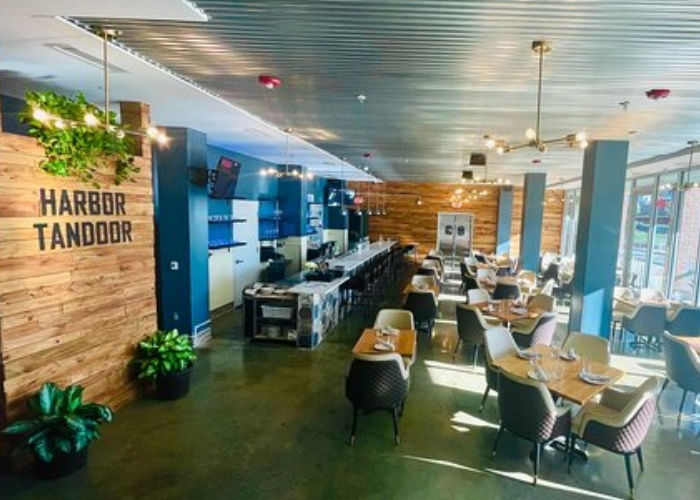 Located in Inner Harbor, Baltimore, Harbor Tandoor is a new and exciting Indian restaurant that has received the maximum rating (5.0) from 128 reviews on Google Maps. It is a stylish and family-friendly restaurant and bar for Indian dining that serves delicious and always freshly-made food. With flavours and smells that take you to the streets of India, Harbor Tandoor is a hidden gem that must be visited – on Diwali or whenever you wish to taste high-quality authentic Indian dishes.
2. Sahara Fine Indian Cuisine, Kansas City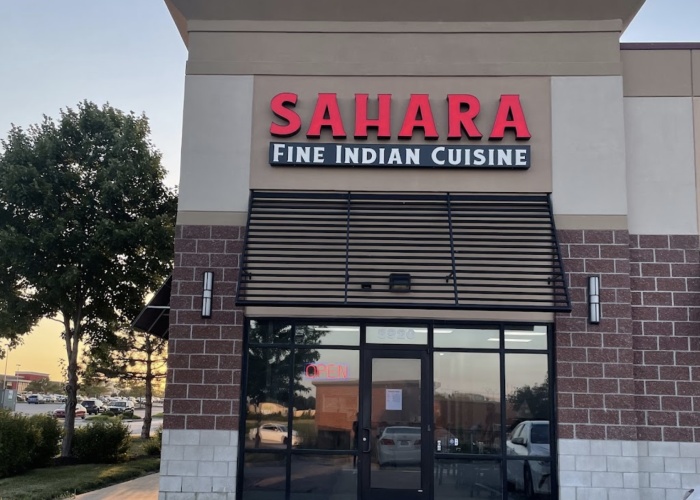 Second on our list comes the family-owned Sahara Fine Indian Cuisine in Kansas City. It is located in the Tiffany Springs Market Center and serves mostly vegetarian foods, as well as several classic Indian dishes with chicken. The menu also features crab and lobster specialties, curries, chutneys, biryani, and naan breads.
3. Assam Indian Kitchen, Van Nuys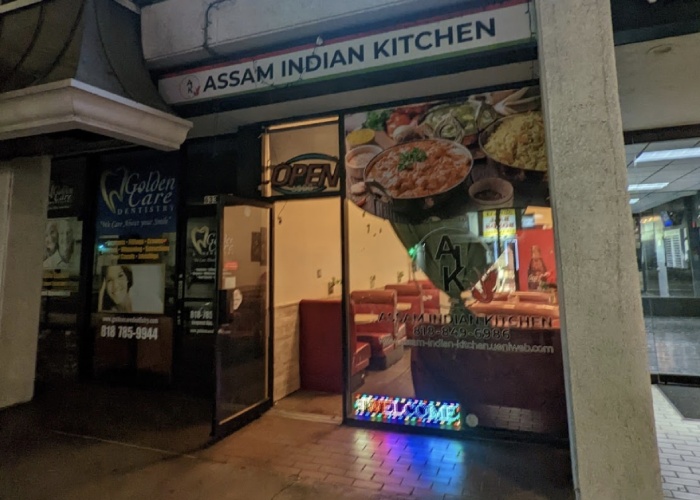 Assam Indian Kitchen is a small, modest restaurant that serves authentic dishes from India and offers its clients excellent food, reasonable prices, and a beautiful environment. It is located in Van Nuys in the San Fernando Valley so it's a wonderful dining option for everyone in the larger Los Angeles area. The menu has a large variety of traditional foods, including halal meals prepared with high-quality meats and fresh ingredients.
4. Angel, New York City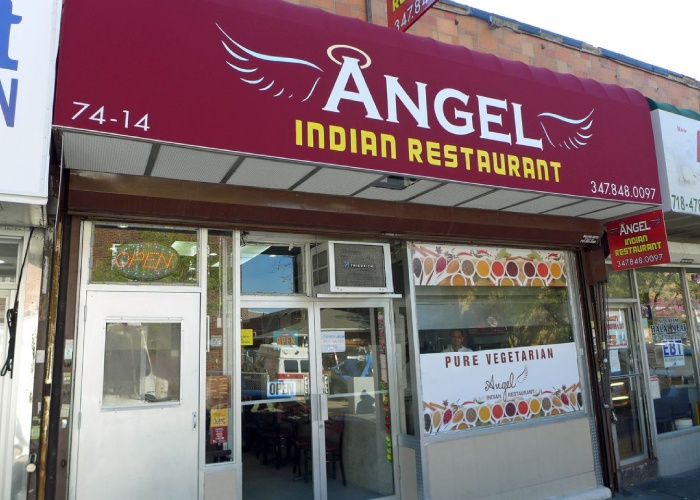 Angel is a small, cozy eatery specializing in vegetarian North Indian dishes and street food staples. The restaurant is located in New York's Jackson Heights and has an impressive 4.9 rating from more than 2,000 reviews by Google users. Moreover, it is a Michelin Guide-listed location and one of their Bib Gourmand recommendations, an award that was introduced to recognize the best value-for-money restaurants.
5. Marigold Fine Indian Cuisine, Las Vegas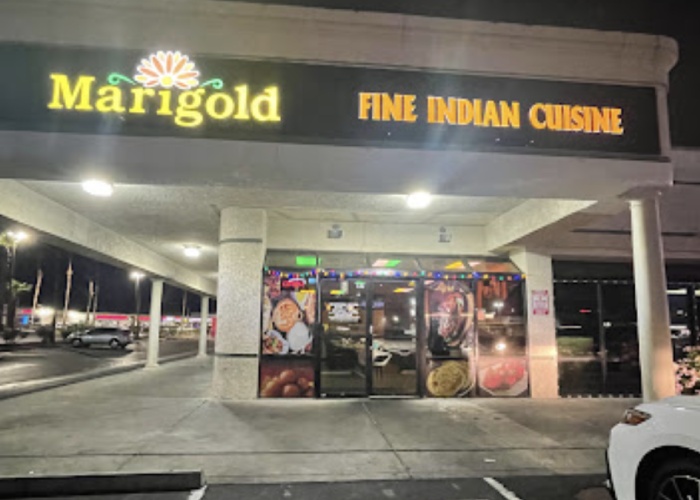 Marigold Fine Indian Cuisine is a wonderful eatery in Spring Valley and its owners' mission is to give people in the Las Vegas region a taste of Indian food with an American touch. The menu features delicious authentic dishes such as curries, chicken entrees, goat and lamb dishes, rice and biryani, tandoori specialties and breads, as well as vegetarian and vegan meals.
6. Nepali Chulo, West Valley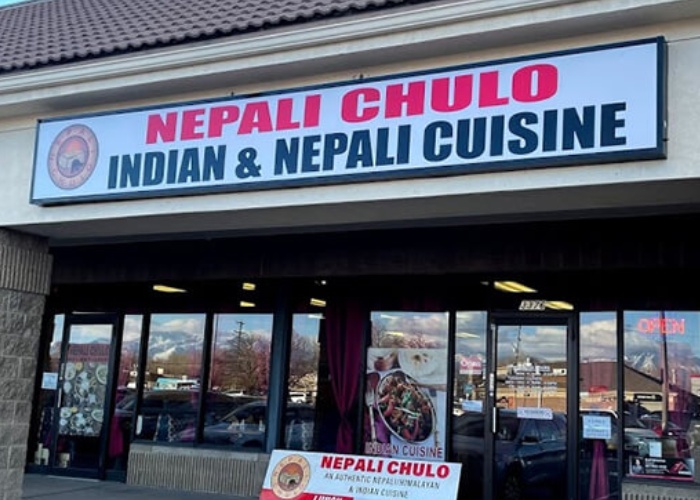 With a 4.9 rating from nearly 800 Google reviews, Nepali Chulo is a popular Nepalese restaurant in West Valley City, a suburb of Salt Lake City. It offers Nepalese and Indian cuisine, a relaxed atmosphere and meals that are prepared on a Chulo, a traditional wood stove made out of mud. Along with the many Indian dishes, the menu also has tasty vegan meals, gluten-free options, and traditional foods such as Nepali Chulo Thali, lamb curry, or Mo Mo, stuffed dumplings that are popular across Nepal and Tibet.
7. Spice Of India Restaurant and Bar, Westminster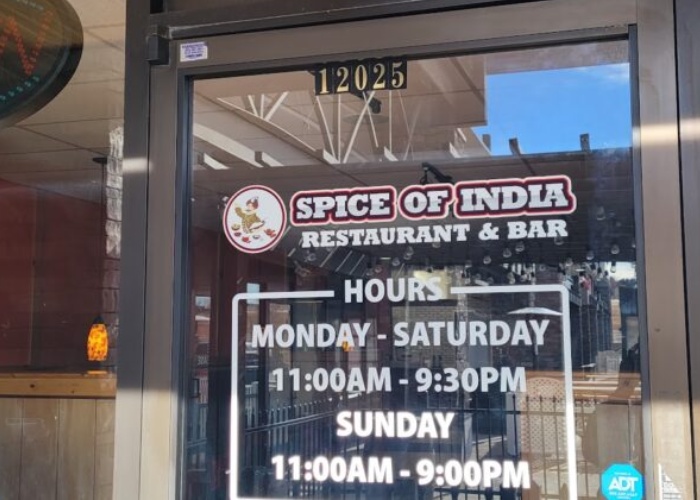 Spice of India is a family-owned restaurant for authentic Indian and Nepalese food in Westminster near Denver, Colorado. It offers home-style dishes cooked with fresh ingredients and various spices from all over the world. Customers can enjoy vegetarian, non-vegetarian and vegan options, as well as a wide variety of wines and beers.
8. ROOTS Indian Bistro, Los Angeles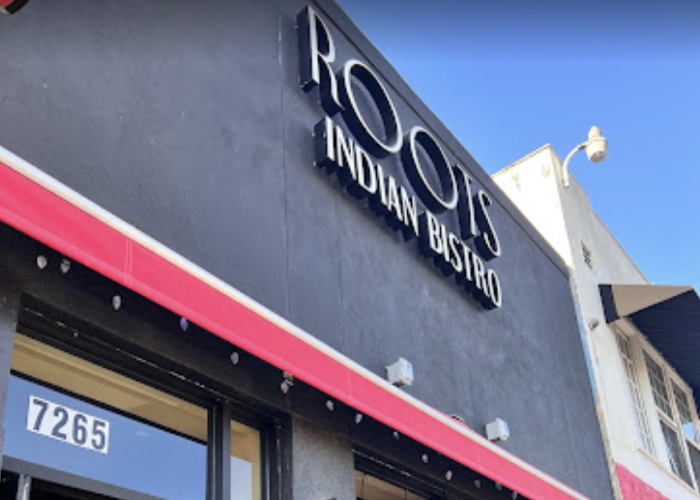 ROOTS Indian Bistro is a lively Indian restaurant in the bustling Melrose Arts District of Los Angeles and it has a 4.9 rating from nearly 500 reviews. It serves curries, tikkas and other traditional specialties in a beautiful intimate space. It also has various vegetarian meals, party plates, and street food staples.
9. Spice & Tonic – Indian Cuisine & Bar, Minneapolis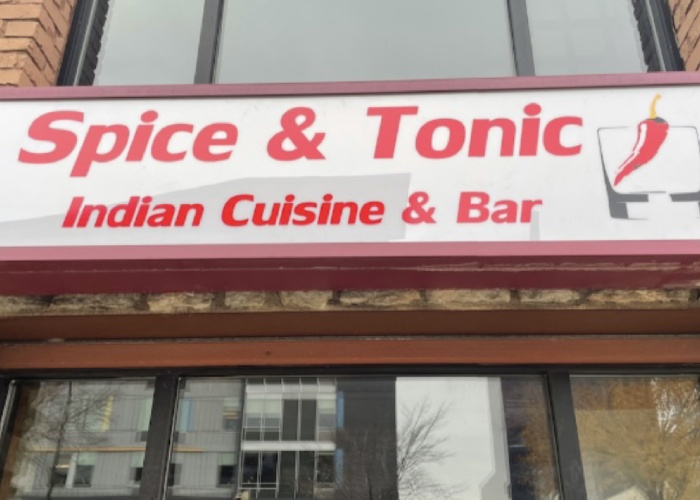 Located in the Minneapolis Mill District, Spice & Tonic specializes in North Indian cuisine. It serves samosas, flatbreads and seafood in a woodsy-chic locale with a patio. The extensive menu also features Tandoor kebabs, lamb specialties, as well as wines and beers.
10. Star Indian Cuisine, Omaha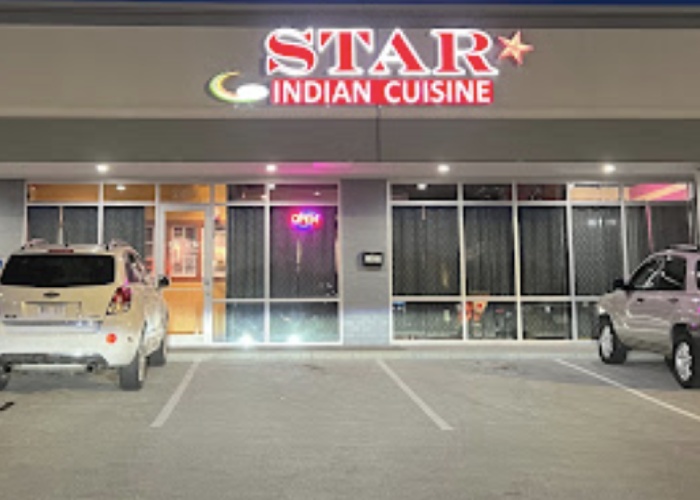 Star Indian Cuisine is a lovely restaurant for authentic food from India and it is located in Orchard Plaza, a small shopping area in West Omaha. The meals here are rich in flavours and customers can choose the level of hotness and spiciness of their food, which makes this a great family-friendly restaurant. Moreover, the portions are large and the prices – quite affordable.