Diwali, the annual festival of lights, is the most important celebration in India but also for millions of Hindus, Sikhs and Jains around the world and in the United Kingdom. As it follows the Hindu lunar calendar, the date changes every year and in 2022, it starts on 22 October and lasts through Wednesday, 26 October.
Honoring the victory of good over evil and of light over darkness, Diwali is widely associated with bright lightning, deepa lamps that are being lit in and around the home, as well as colorful fireworks, and various fairs and gatherings. Food is also an important part of Diwali, with dozens of holiday meals and sweet treats being prepared in every home. To commemorate this year's festival of lights, the team at BonusInsider took upon the task to identify the best restaurants in the UK where you can celebrate Diwali this year. To do this in an objective manner, we used Google Places API and pulled data for all restaurants with matching cuisine in all UK cities. We got thousands of locations, that we ranked by user rating and number of reviews. The resulting list with the 10 best locations to celebrate Diwali in the UK follows: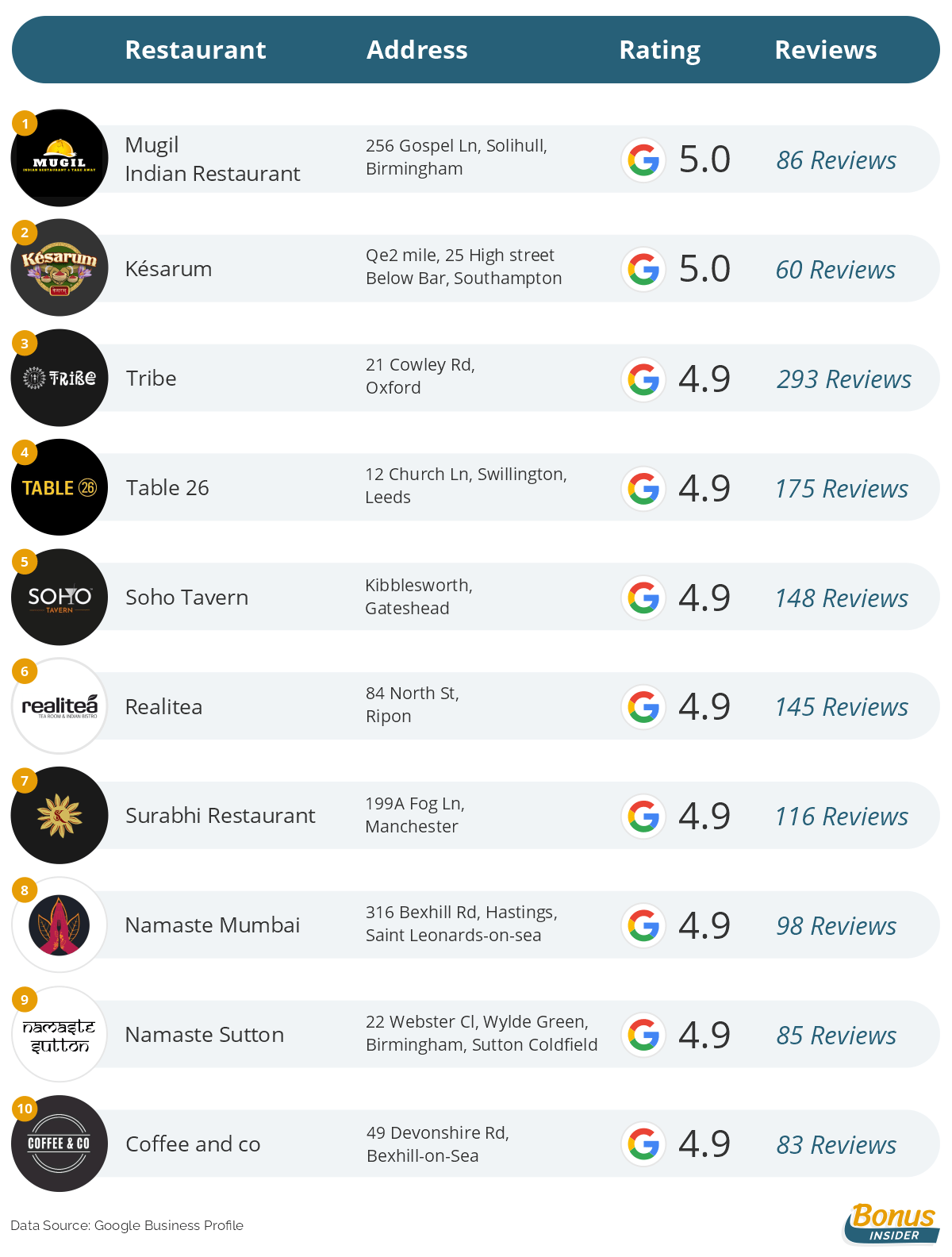 Methodology
We used Google Places API to find the coordinates of all cities in the UK and then ran a Nearby Search API call in every city, searching for Indian, Sri Lankan and Malaysian restaurants. The API returned thousands of locations, which we ordered by multiple criteria – firstly by star rating and secondly by number of reviews. We excluded locations with a small number of reviews (under 60) and manually excluded some false positive entries, returned by Google's API. We also made sure to only leave sit-down restaurants on the list. The resulting list represents, according to our methodology, the 10 best South and Southeast Asian restaurants in United Kingdom.
Highest-rated Indian Restaurants in the UK
Mugil Indian Restaurant, Solihull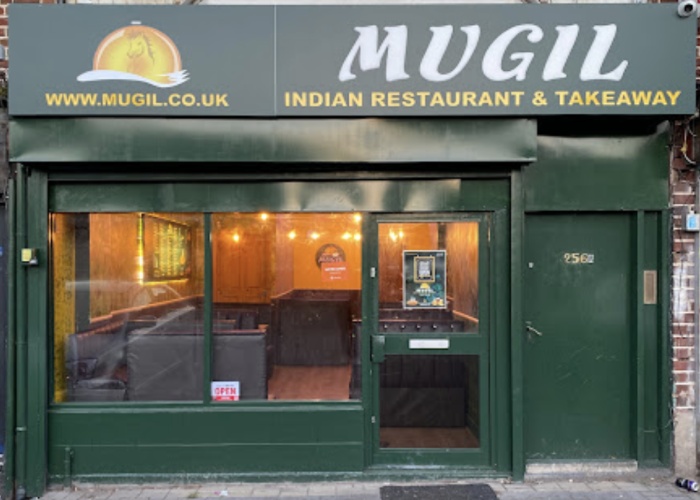 With a perfect 5.0 rating from 86 online reviews, Mugil Indian Restaurant tops our list of the best places to celebrate Diwali in the UK this year. This is a small eaterie located in the village of Olton in Solihull and is a must for everyone in and around Birmingham who wants to try delicious, freshly prepared, and authentic South Indian dishes. Don't let the simplistic, modest interior fool you – the menu is rich in traditional, aromatic Indian delicacies that will make you want to come back. Customers can choose from a wide variety of meats and vegetarian options, biryani dishes, curries, and even special dishes for children.
Késarum, Southampton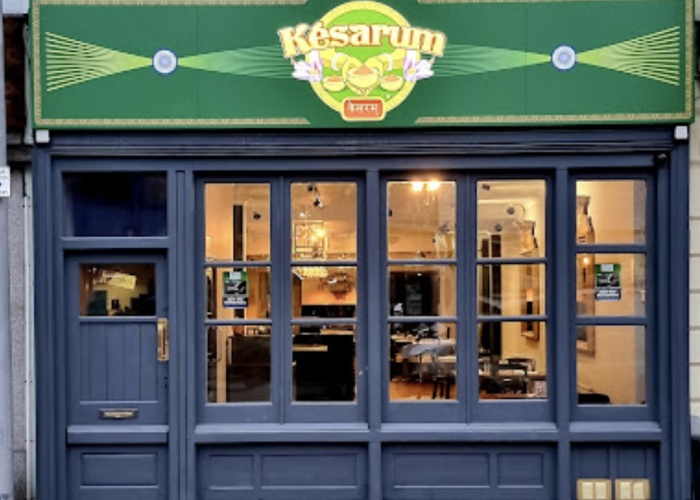 Located on the High Street on the QE2 Mile in Central Southampton, Késarum would be a great option for those who could appreciate the fusion of authentic Indian flavours and modern culinary art. This stylish restaurant offers an innovative plant-based fine dining experience "through a contemporary Indian lens", which explains the impeccable rating online. Its menu features all-vegan meals, showing the heat intensity of each food, while the bar serves a good variety of organic wines and carefully crafted cocktails.
Tribe, Oxford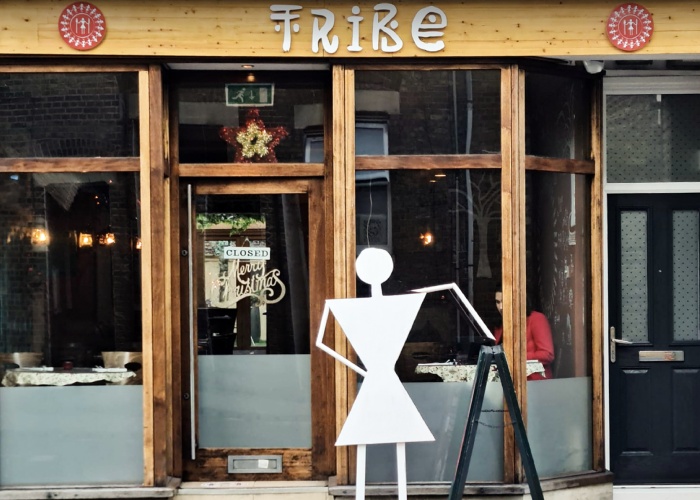 Tribe, a stylish restaurant in the heart of Oxford, offers traditional food from India and the region of Mumbai. It has a beautiful interior inspired by the famous ritual art of the Warli, an indigenous tribe from Western India who has preserved an ancient technique of painting stories on the walls of their homes. Along with the beautiful setting, the restaurant has a sophisticated, modern take on traditional food and alongside the various Indian dishes, you can choose a glass of red, white or rose from their large wine list.
Table 26, Leeds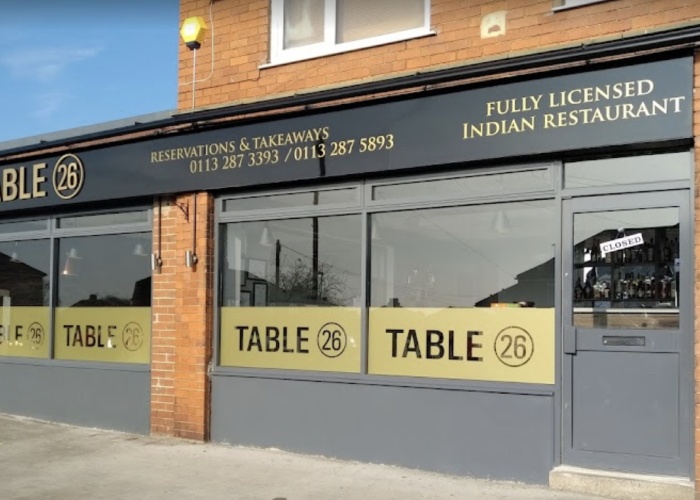 Table 26, whose team is led by award-winning Chef Babul, was named The Best Indian Restaurant of the Year in Yorkshire and the Humber for 2021. This is a modern, elegant restaurant with a relaxed atmosphere and an extensive a la carte menu that features both British/Continental dishes and traditional Indian foods. You can order authentic starters, Tandoori dishes, biryani, vegetarian meals, and seafood, or pick from one of the many chef's specials.
Soho Tavern Gateshead, Kibblesworth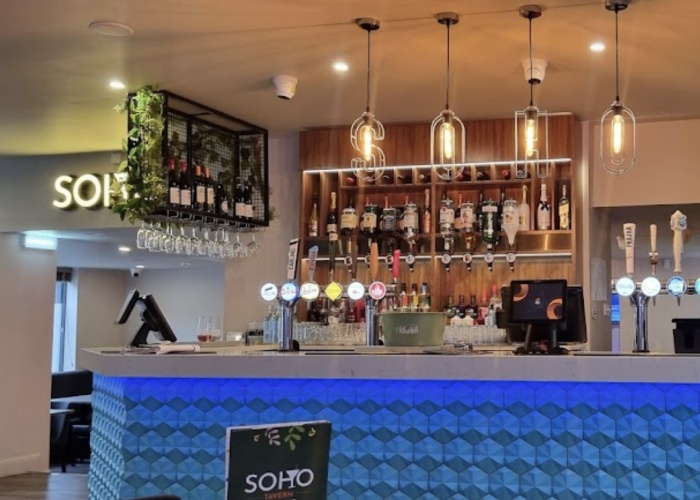 Offering delicious Indian food full of flavours and colours, Soho Tavern Gateshead is a Desi Bar and Grill, located in the village of Kibblesworthoutside of Gateshead in North East England. The restaurant blends the authentic taste of India with more contemporary trends and although it looks like an ordinary pub from the outside, it has a modern aesthetic on the inside. More importantly, it serves high-end quality restaurant food, sheesh kebabs, curries, as well as Indo Chinese dishes.
Realitea, Ripon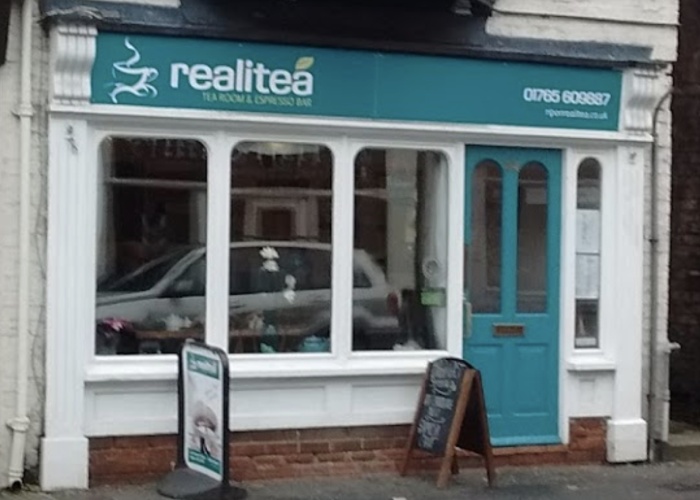 Ralitea is a vibrant tea room and Indian bistro located in the historic city of Ripon in North Yorkshire. Although it specializes in offering a great selection of teas and coffee beverages, Realitea has an equally good menu of entrees, main courses, and desserts – all inspired by the taste of India. The bistro also has popular Indian Tapas Evenings where over a dozen set dishes are presented as a "tasting menu".
Surabhi Restaurant, Manchester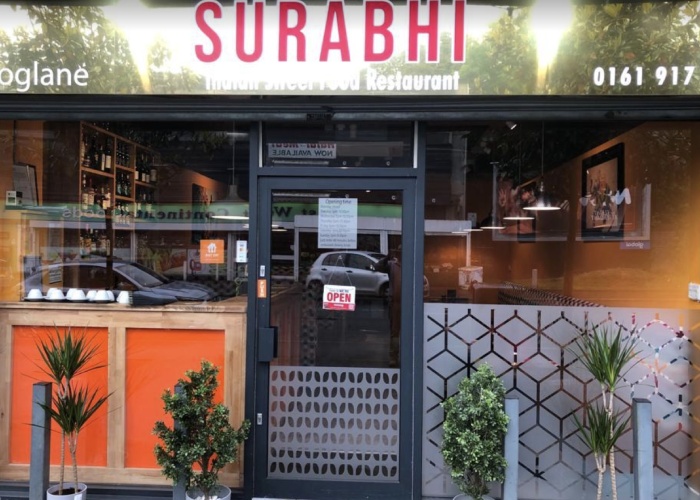 Surabhi Restaurant is a charming Indian restaurant in Manchester's Fog Lane. It serves traditional Indian dishes in a stylish, cosy setting and has an impressive menu of starters, mains, rice meals, and breads. In addition, Surabhi offers their own take on Indian street food.
Namaste Mumbai, Hastings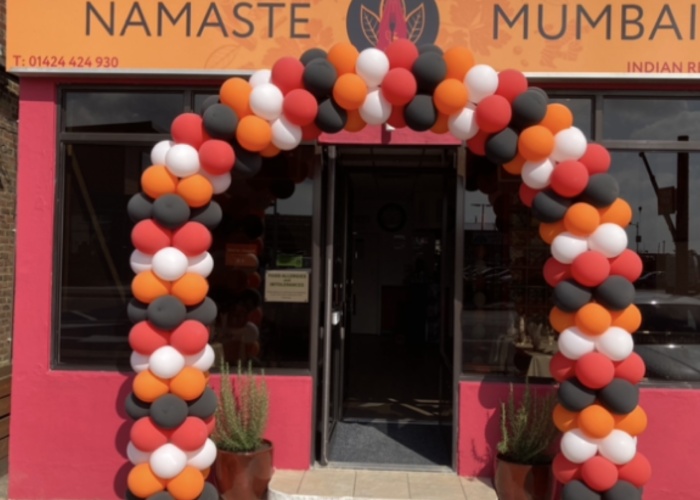 Namaste Mumbai is a beautiful little restaurant in Hastings, which offers a wide variety of authentic Indian foods and is a great option for Diwali celebrations. Along with the many curries, tandoori dishes, balti, biryani, etc., you can order a set menu for one or two people.
Namaste Sutton, Sutton Coldfield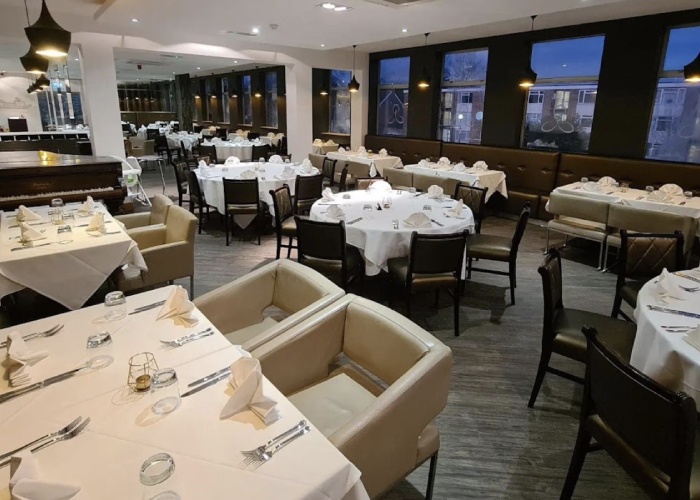 Namaste Sutton is a stylish restaurant which offers freshly prepared Indian and Ghurka cuisine. It is located in the area of Sutton Coldfield in The Lanes Shopping Centre above the shops and is a must for everyone who is in or around Birmingham. Classic curries such as baltis, kormas and madras, as well as tandoor delicacies and vegetarian dishes are served in a classy high-end restaurant setting.
Coffee and co, Bexhill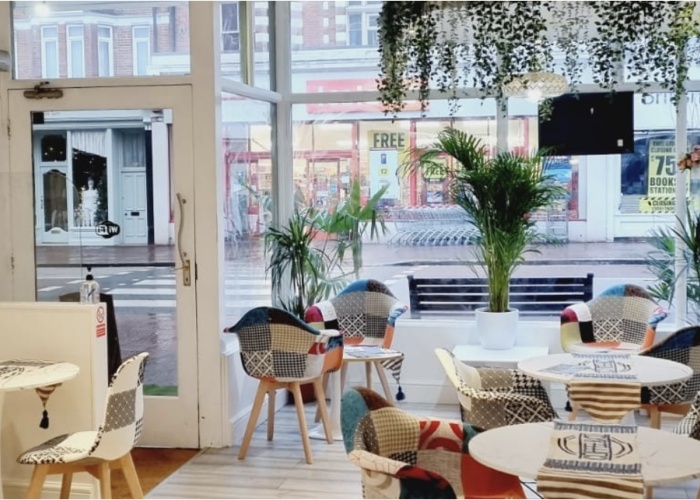 If you are anywhere in East Sussex on Diwali this year, head to the seaside town of Bexhill-on-Sea and look for Coffee and co. This is a beautifully designed cafe that alongside the various teas and coffees, serves tasty burgers and chips, stews and soups, as well as remarkably good Indian classics. These include chicken, lamb, and vegetarian curries, biryani, chicken tikka, singara, gulab jamon, and many more.