October 2022 is an exciting month for the Hindu, Jain, Sikh, and Buddhist communities across Australia as it comes with several celebrations, the largest and most prominent of which is, of course, Diwali. It is also known as Deepavali, or the Festival of Lights and is celebrated with fireworks and lighting displays, music and dancing, as well as family gatherings and the exchanging of gifts. What makes it really special, however, is the festive food – rich in flavours and spices, sweet and savoury, but most of all, delicious.
To commemorate this year's Diwali the team at BonusInsider tasked itself with the assignment to locate the best South Asian food places in Australia in a just and objective manner. To do this, we used Google Places API and pulled data for all restaurants with matching cuisine in all Australian cities. We got thousands of locations, that we ranked by user rating and number of reviews. The resulting list with the 10 best Indian/South Asian restaurants in Australia follows: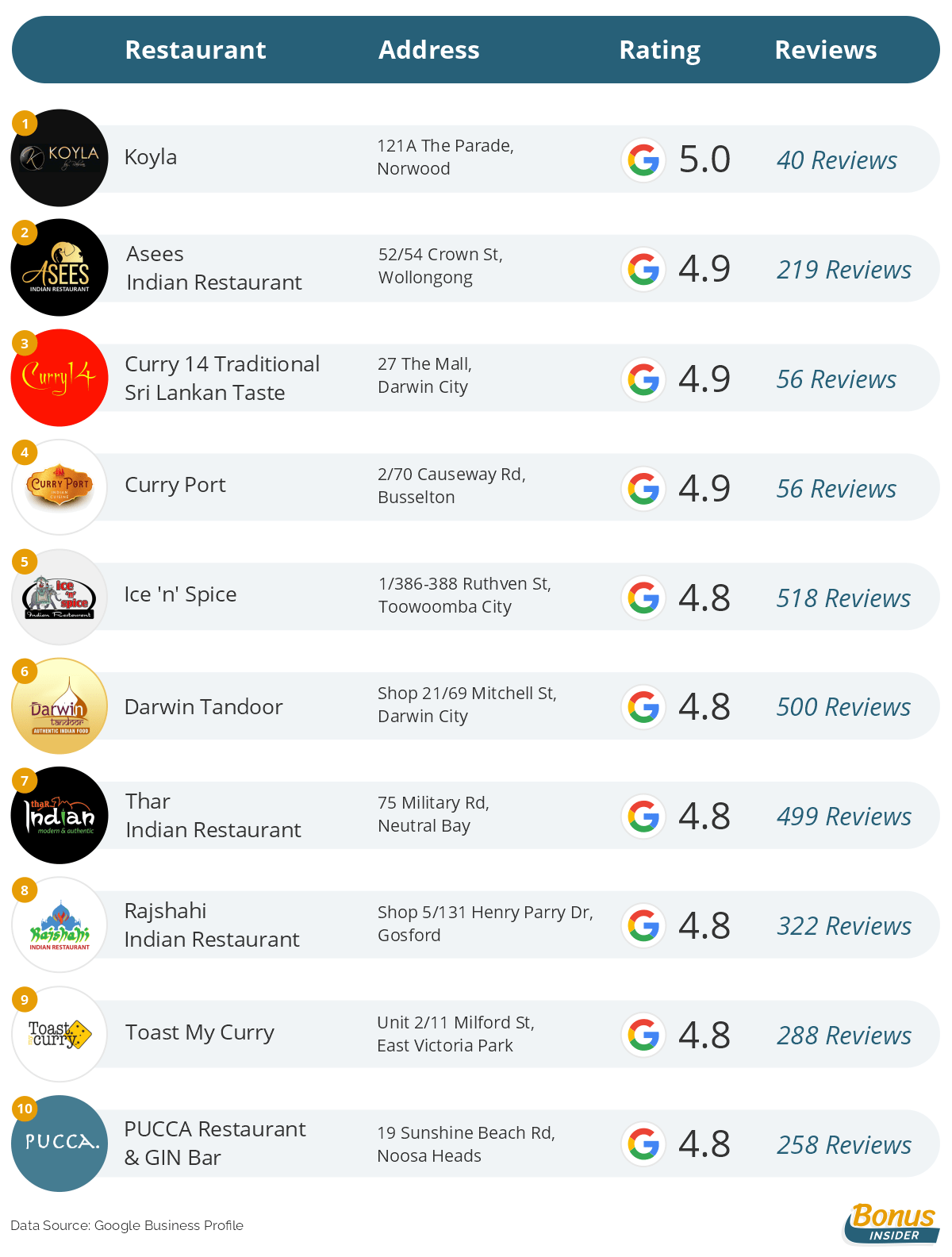 Methodology
We used Google Places API to find the coordinates of all cities in Australia and then ran a Nearby Search API call in every city, searching for South Asian cuisine restaurants. The API returned thousands of locations, which we ordered by multiple criteria – firstly by star rating and secondly by number of reviews. We excluded locations with a small number of reviews (under 40) and manually excluded some false positive entries, returned by Google's API. The resulting list represents, according to our methodology, the 10 best Indian/South Asian restaurants in Australia.
1. Koyla, Adelaide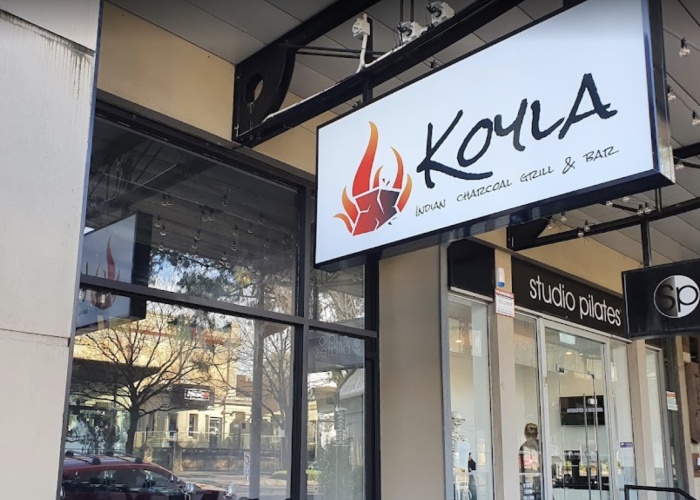 Koyla is a new restaurant located on the Norwood Parade in the city of Adelaide and it specializes in authentic Indian food prepared over a charcoal pit. It is the only Indian restaurant in Australia that has a rating of 5.0 (from at least 40 reviews) and it is quickly becoming a popular destination for everyone who loves traditional Indian cuisine. Paired with a modern setting, excellent service, and a fine selection of wines and cocktails, the kebabs, biryani and curries on the menu will surely satisfy even the most demanding customer. Koyla is, indeed, the perfect restaurant to celebrate Diwali this year or simply, the best place to enjoy the flavours and colors of the Indian sub-continent.
2. Asees Indian Restaurant Wollongong, Wollongong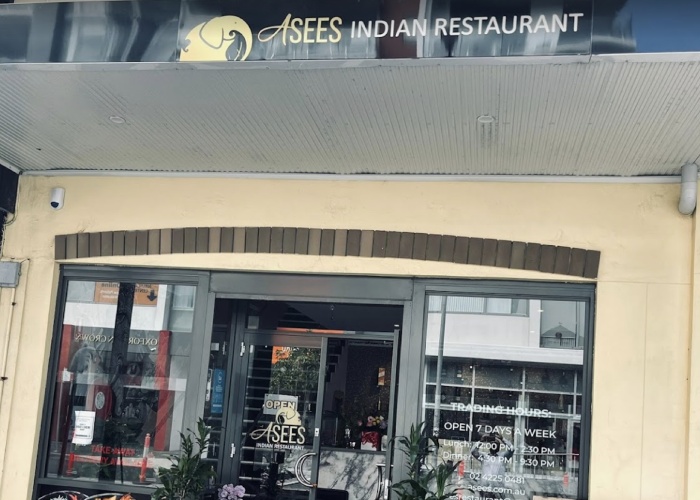 Offering classic Indian dishes, made with fresh ingredients and authentic spices, Asees is an excellent choice for those who look for tasty and healthy food from India. The restaurant is located in the coastal city of Wollongong, south of Sydney, and unlike most Indian eateries, this is a stylish, beautifully created restaurant and is an ideal spot for larger parties and gatherings such as a Diwali family feast. The menu features vegetarian and non-vegetarian curries, biryani dishes, naan breads, seafood, and even a special kids menu.
3. Curry 14 Traditional Sri Lankan Taste, Darwin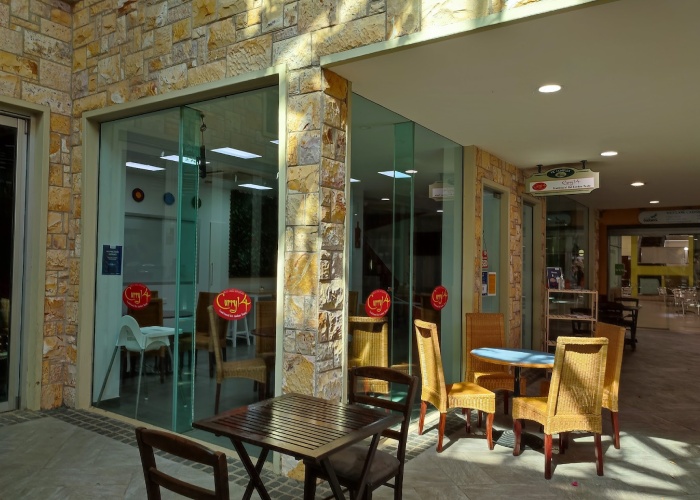 As its name suggests, Curry 14 Traditional Sri Lankan Taste is a lovely little restaurant for traditional Sri Lankan food in Darwin City. It is located within The Mall, the main shopping and dining area in the city centre and is a great option for Diwali, which is, of course, observed by Sri Lankans, too. Along with the various dishes you can order, the restaurant offers a wonderful buffet-style lunch where you can enjoy all the food you can eat.
4. Curry Port, Busselton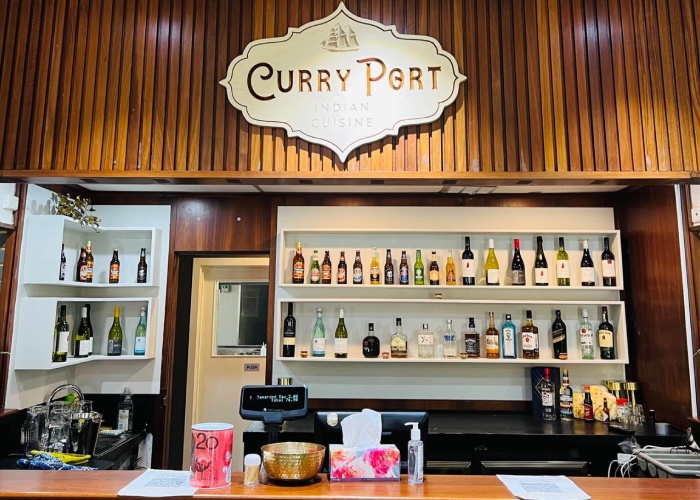 An elegant restaurant located in Busselton, Western Australia, Curry Port offers a traditional Indian cuisine with a modern twist. It has an extensive menu of authentic dishes from all over India, as well as a good range of award-winning Australian wines, and local and Indian beers. Moreover, it is a great choice for Diwali as it accommodates up to 130 people seated and welcomes groups of people for all occasions.
5. Ice 'n' Spice, Toowomba City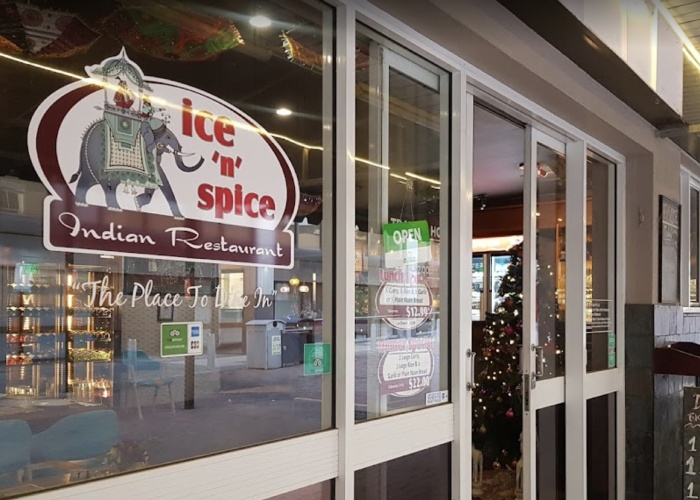 Ice 'n' Spice is an upscale restaurant that offers modern Indian cuisine in the heart of Toowomba City. Owners Jasvinder and Preet come from Rajasthan in Northern India and here, they prepare unique Northern Indian meals served with red and white wines, as well as popular Australian beers.
6. Darwin Tandoor, Darwin City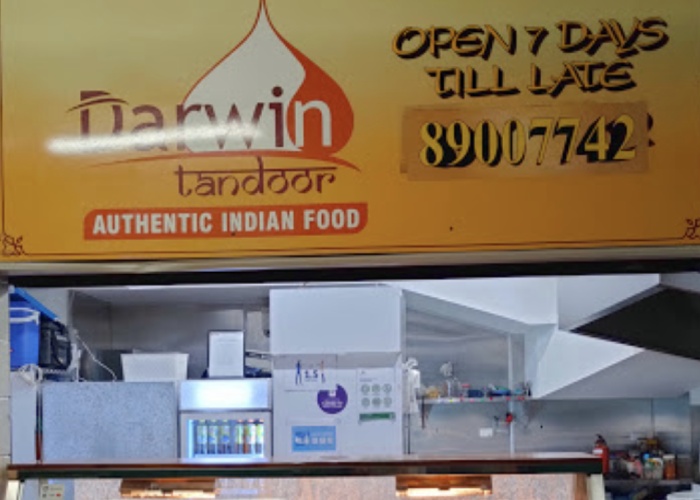 Those who look for a more casual diner and a food court with tasty Indian dishes could try Darwin Tandoor, a small restaurant on Mitchell Street in Darwin City. It is a family-run business with a simple, yet delicious menu featuring all the classics from our favourite Indian cuisine, including rice, curries, biryani, naan bread, and vegetarian meals, all made with fresh ingredients and authentic Indian spices.
7. Thar Indian Restaurant, Sydney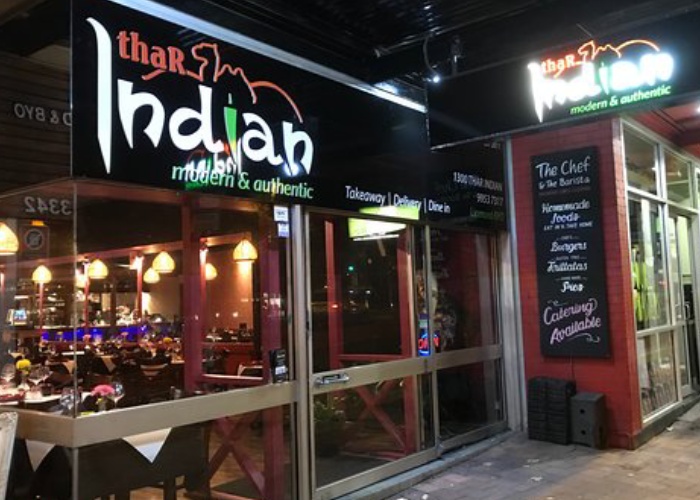 Thar Indian is a lovely Indian restaurant in Sydney's Neutral Bay which has an extensive menu of traditional dishes from all over India, as well as large mixed platters and kids' meals. It has built a loyal customer base thanks to its delicious food, impeccable service, and charming, welcoming setting.
8. Rajshahi Indian Restaurant, Gosford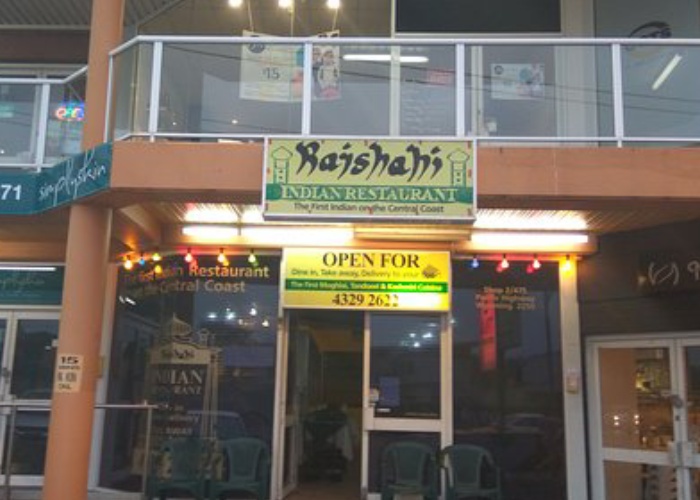 With a rating of 4.8 from 322 reviews, Rajshahi Indian Restaurant makes it to the 8th place in our list. The restaurant is located in Gosford, a city that lies between Sydney and Newcastle. Rather than being an elegant restaurant, perfect for marking formal occasions, this is a casual eatery where you can celebrate Diwali, birthdays or any other occasion with your family and friends. The restaurant is popular among locals for the frsh, tasty food it offers, affordable pricing and large portions.
9. Toast My Curry, Perth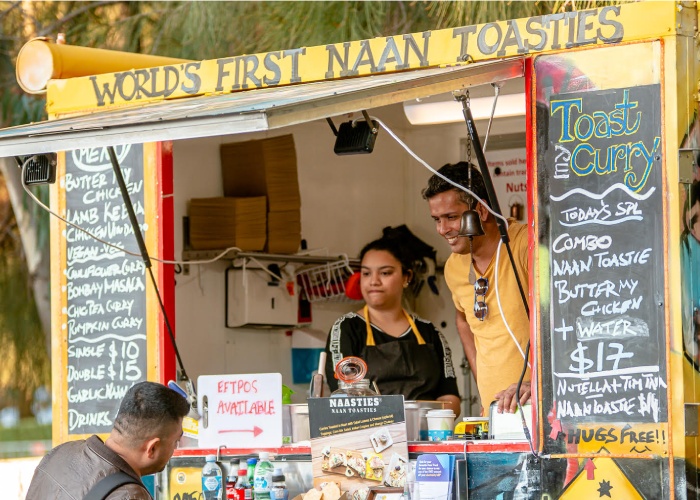 Toast My Curry is a charming Indian restaurant in Perth's East Victoria Park which also functions as a social enterprise – for every sale of Naan Toasties aka Naasties, Toast My Curry donates a meal for the education of street kids in Mumbai. If the social cause does not seem enough for you, then visit the restaurant for its exceptionally delicious food and authentic Indian flavours.
10. PUCCA Restaurant & GIN Bar, Noosa Heads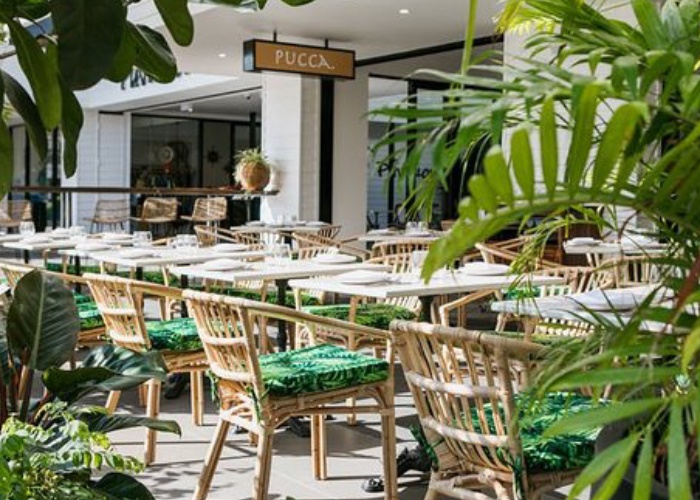 PUCCA is a fine dining location in the small coastal town of Noosa Heads in Queensland. It blends contemporary Indian dishes and European cuisine in a remarkable way, creating a memorable experience for everyone who decides to try this exciting restaurant. What makes PUCCA really unique, however, is the boutique gin cocktail bar where you can enjoy a wide variety of beverages created especially for you.