Choosing the right sportsbook is no simple task and with so many available on the Italian market, it is even harder. Allow us to direct your attention to 888sport. This gambling website is specifically designed for Italian punters and gives you the opportunity to showcase your prediction prowess. With its carefully structured bonuses, it ranks higher than many other online gambling websites in our opinion. A great example of a worthwhile promotion is the Win 2 Times bonus. Below, you will be able to find out all about this bonus and the benefits it gives you.
Full Bonus Terms and Conditions
The condition to acquire this bonus is quite simple in itself, though it may be somewhat difficult to pull off. Namely, you will have to place a winning bet on odds of 5.00 or greater, not an easy thing to accomplish. But if your prediction comes through despite the odds stacked against you, you will be eligible for this promotion.
When this happens, you will get an odds boost on a single bet of your choosing. 888sport states that you can place the boosted bet on whatever event you wish.
To qualify for this promotion, the first bet (the one placed at 5.00 or higher) has to be at least €10 or more. Cancelled and voided bets do not apply, nor do multiple wagers placed on the same event. Moreover, this bet cannot be part of a promotion, specifically, an odds boost bet or an enhanced winnings bet.
The Win 2 Times bonus is only available for a limited time until 30 June 2020.
The way the odds boost works is not particularly difficult to understand but it could appear strange when you first look at it. This promotion involves a 100% boost of your odds on a bet of your choosing. Therefore, if you pick a wager at odds of 2.00, with the applied boost the new odds will be 3.00.
The formula used for this promotion is as follows: Odds + (100% x Odds – 1.00) = Boosted Odds. If we take the numbers from the example above, then it would be: 2.00 + (100% x 2.00 – 1.00) = 3.00.
The same formula works for other odds boost promotions, which could feature 50% or 200%.
Other Bonus Rules
As far as the boosted bet is concerned, you cannot stake more than €10 on it. Naturally, you also have to respect any betting limits set by 888sport. You can only place single bets with this promotion. Other more exotic bet types will not be eligible.
The odds boost will be added to your account within 72 hours of meeting the requirements. From that point, you will have 7 days to use it. Once you do use it, any winnings you acquire are not tied to a turnover requirement. This means that you can do with them as you please, including withdrawing them or using them to place more wagers.
This promotion is available up to once per day, which means that you can take advantage of it on a regular basis.
Related Bonuses
Bet365 50% Accumulator Bet Bonus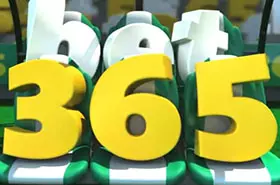 One of the top-ranking gambling operators in the industry, Bet365, was founded in 2001 and originally was intended as an...
Read more