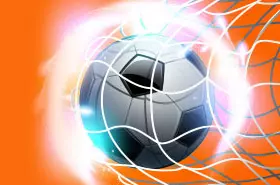 888sport is part of the 888Holding, one of the most trusted and respected online gambling operators. The reputation of the online bookmaker is solid, thanks to the brilliant work of the expert team behind the scenes. The website is clean, bug-free and you can easily see every option you may need.
888sport offers you to place different types of bets on sports such as football, basketball, tennis, volleyball, golf, horse racing, greyhound racing, motorsports, boxing and many others. You can take advantage of the most professional statistics in order to place better bets. You definitely will gain extraordinary betting experience, once you enter in the amazing website.
Goals Mean More Promotion
888sport takes care of its customers and offers unlimited promotions and bonuses. In order to add extra excitement in your football betting experience, you can benefit from the Goals Mean More promotion. You need to select a team from the Premier League of the three tiers and every time they score, the online bookmaker will give you a FreeBet.
The free bet sum depends on the scoring team and where it is positioned in the tier table. For example, Aston Villa will get you £/€/$4 as a bonus and Arsenal will get you a £/€/$2 reward.
Only 888sport members can benefit from the promotion. Eligible punters are those who select one team from each of the three tiers and place at least £/€/$20 bet at odds of minimum 1.5. Once you have chosen a team, you cannot change it. The promotional offering is available only on English Premier League. The online bookmaker will reward your from £/€/$2 to £/€/$4 Free Bet for every goal that your team score.
Within 24 you will receive a conformation email. Bets placed after receiving the conformation email will be qualified. Free Bets, Multiple bets and Live bets will not be counted.
If the teams you have chosen play against each other, a normal qualifying bet of £/€/$20 at odds higher than 1.5 qualifies.
VIP members of 888sport are not allowed to participate in the promotion.
The offer is limited to one person, device, email, IP or payment details.
The FreeBets will be transferred to your account within 72 hours of the event. If you do not use them, they will expire after 72 hours. You cannot withdraw the free tokens and you cannot combine them with real money.
888sport has the right to retract or withhold winnings and free bets, if there is a pattern of abuse or mistakenly transferred free bet tokens. In a case of misunderstanding about winnings and rewards, the final decision is made by the online bookmaker.
888sport is entitled to modify, suspend or cancel the Goals Mean More promotion without notice.
Related Bonuses
888sport £5 Free Bet Bonus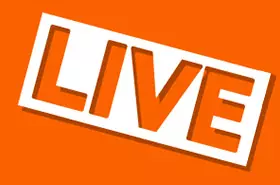 888sport is one of the leading online platforms for sports betting. It was established in 2008 and since then it has bee...
Read more