Launched in 2014, LuckyStreak is a well-known casino supplier that puts a strong emphasis on live game solutions. The provider is fully regulated and licensed by esteemed entities like the Malta Gaming Authority, the Government of Gibraltar, and the United Kingdom Gambling Commission, and it offers games such as live blackjack, roulette, and baccarat.
LuckyStreak's Latvia-based studio operates 24/7, and the supplier utilises the latest and greatest when it comes to the technology behind its catalogue. Each gaming solution is developed with both desktop gamblers and mobile users in mind, which is why all of LuckyStreak's live gaming solutions are fully compatible with smartphone devices.
Partner Platforms
LuckyStreak has partnered with a variety of different aggregators and platforms. This includes popular entities such as Groove Gaming, Digitan, and EveryMatrix, and absolute giants in the industry like SoftSwiss and SoftGamings.
Evidently, LuckyStreak's library has left an impression on a number of well-respected aggregators, and it is not difficult to see why. The quality of the live iGaming services offered by LuckyStreak is unparalleled on all fronts, and the interface of each game is available in 10+ languages, making the scope of gamblers the provider caters to quite wide. The utilization of the HTML5 framework language also ensures that LuckyStreak's solutions can be enjoyed by individuals who play on smartphones.
Games Library
LuckyStreak's live casino operates around the clock, providing gaming enthusiasts with a practically endless stream of entertainment. Its selection of games is fairly versatile, seeing as the live gaming products on offer are blackjack, baccarat, and roulette, three exceptionally popular casino games. In addition, the provider also works with various providers of slot games through its API system.
Live Table Games
Live Blackjack
Live Baccarat
Live Roulette
---
At the time of writing, LuckyStreak's main line of business has to do with live dealer solutions, but the provider does offer an API service named LuckyConnect, allowing LuckyStreak to partner with third-party suppliers of slot games. The providers in question include prominent developers like Pragmatic Play, BetSoft Gaming, and Tom Horn Gaming, Reflex Gaming, Yggdrasil, Playson, EGT, Spinomena, to name a few.
This means that the LuckyConnect API supports a large number of unique slots with various themes. In other words, players will be able to enjoy games based on popular franchises, classic slots that feature fruit symbols, slots themed after Ancient Egypt, Ireland, or the Wild West, and plenty more. The bonus mechanics, RTP, and volatility will also vary from game to game, ensuring that different players will be able to find options that best fit their preferences. Slots such as DemiGods IV by Spinomenal, Tom Horn's Crystal Fruits Reverted and Scandal in Bohemia Sherlock, and Fugaso's Book of Tattoo are among the popular slots of note.
All in all, there is much to choose from indeed. If you wish for the library of games to expand even further, you can send feedback to LuckyStreak regarding suppliers you wish to see become part of LuckyConnect.
---
Live Table Games
LuckyStreak focuses primarily on providing gambling enthusiasts with live gaming solutions. The casino's catalogue includes the games blackjack, roulette, and baccarat, all of which staples of both remote and land-based casino establishments.
The HTML5 interface of each live game has been designed with the utmost attention to detail, making for an overall intuitive experience for gamblers regardless of whether they are new to live gaming or if they can be considered veteran gaming enthusiasts. Bet placement has been made to mimic what it feels like to wager at an actual brick-and-mortar casino, and there are plenty of customisation options, an easy way to view your history, and a live chat function which you can use to communicate with the dealer and send feedback. Players can rest assured that LuckyStreak has put a strong emphasis on the security of its products, and they can also contact support whenever they wish since it is available around the clock, seven days a week.
---
Live Blackjack
To say that blackjack is well-liked among gamblers would be an understatement. Its fast-paced gameplay and relatively easy-to-grasp rules make it one of the most beloved skill-based games of chance on the globe, and LuckyStreak's live blackjack solution is an excellent way to experience this classic.
The interface of the lobby makes for a streamlined betting experience, since features like the history, side bets, and the options to hit, stand, or double are all just a click away. LuckyStreak has taken an augmented reality approach when it comes to the betting interface, making it seem like you are placing the bets on the dealer's table as you would in real life. This does wonders for how immersive LuckyStreak's blackjack lobbies are, and the crystal clear video quality further contributes to creating an atmosphere that closely resembles what it feels like to wager at brick-and-mortar gambling locations.
Apart from traditional blackjack bets, side wagers such as Perfect Pair and 21+3 are also available. In addition, you can take advantage of LuckyStreak's Bet Behind feature and wager on the hands of other players.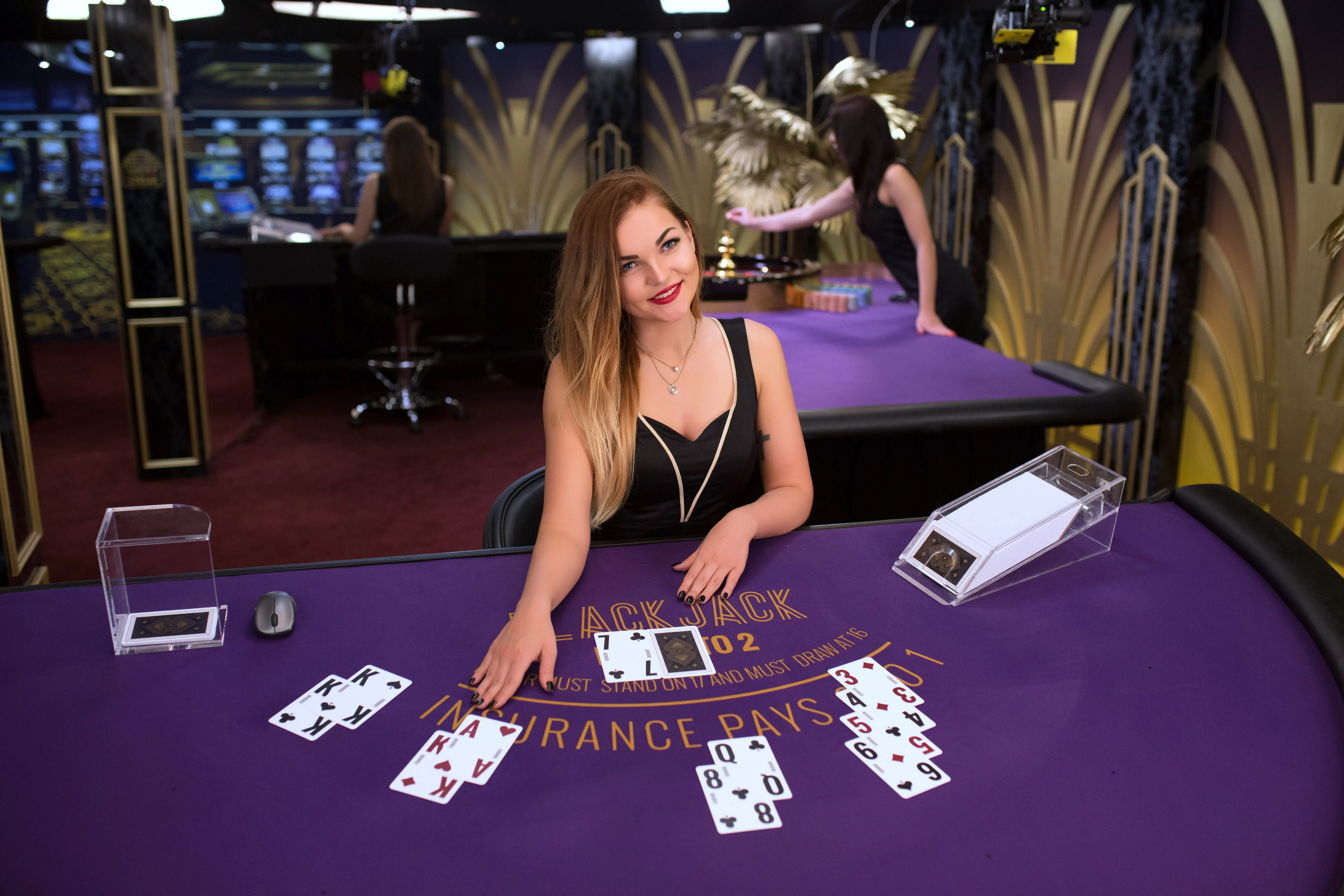 ---
Live Baccarat
Another classic that sees quite a lot of play globally is baccarat. At its core, baccarat is a guessing game, making it very suitable for inexperienced gaming enthusiasts, especially players-to-be who are about to embark on their gambling journey for the first time. Seasoned gambling devotees are not immune to the appeal of this casino staple either.
LuckyStreak's baccarat tables enable you to wager directly on the table, or so it seems, thanks to the fact that baccarat lovers can also enjoy an immersive interface. Another perk of playing LuckyStreak's Live Baccarat e is having easy access to the statistics tool, which you can use to plan out your bets. On that topic, side bets like Player Pair, Big/Small, Either Pair and more are available. Finally, you may also utilise the multiplayer mode and see how your fellow baccarat enthusiasts are doing.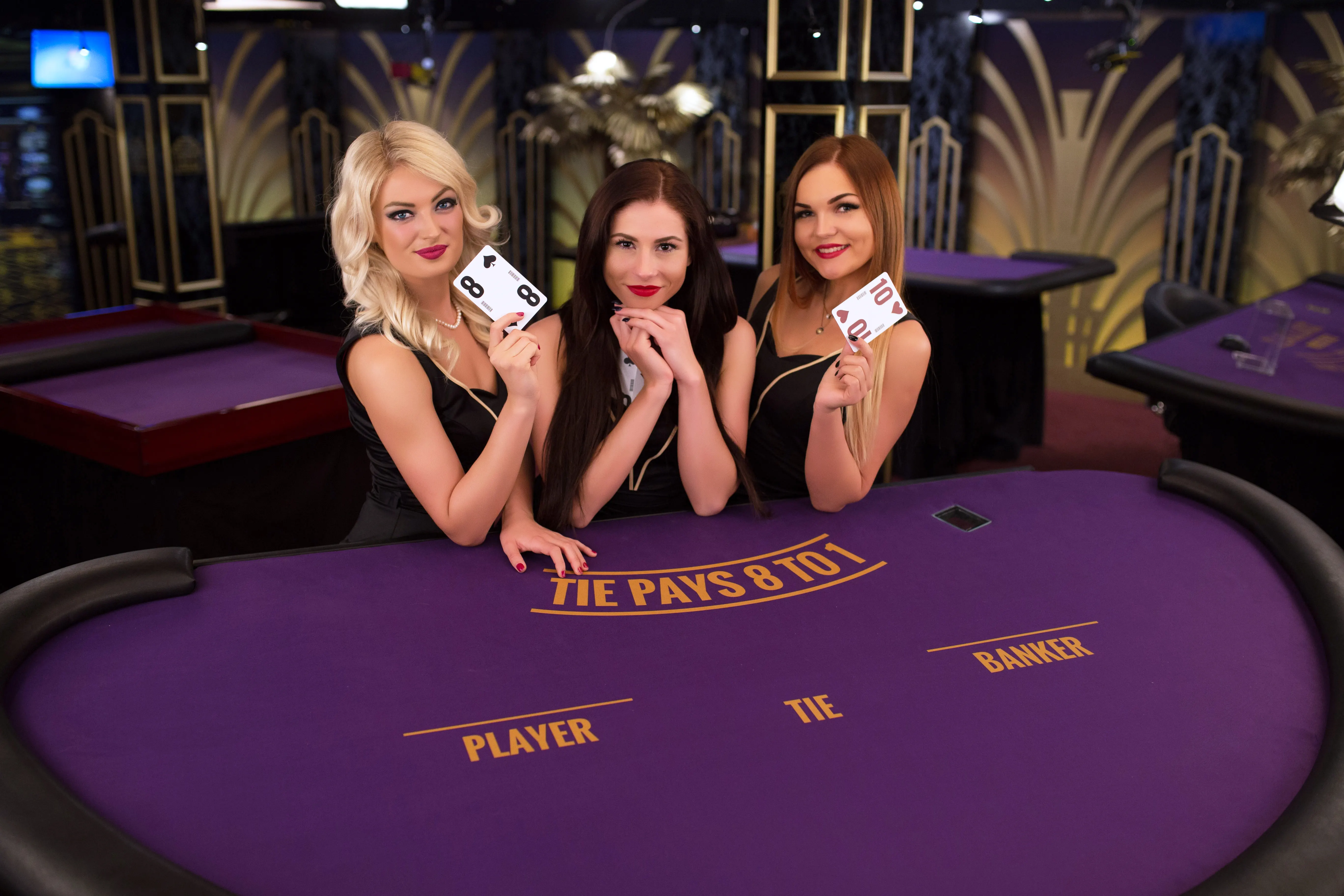 ---
Live Roulette
Players who are fond of roulette will find that LuckyStreak has several options one can pick from, each of which offers an interesting spin on this classic casino game. The first option is Live Roulette, a European-style lobby that allows you to view the roulette from multiple angles. Live Roulette allows for classic bets like splits and corners, as well as call bets like Orphelins, Voisins du Zero, and more.
The next option is Live Auto Roulette. The gameplay is fast-paced here, which is suitable for players who prefer to take a high-risk approach when they gamble. This, too, is a European-style roulette gaming solution. This time, however, there is no croupier, seeing as everything is automatic.
Finally, we have Dual Play Roulette. Like before, you can place all well-known roulette bets, including call bets such as Orphelins and Tiers du Cylindre. What makes this lobby unique, however, is the fact that it enables remote gamblers to wager alongside individuals who are playing the game at a land-based establishment.
Mobile Compatibility of Games
Today's gambling enthusiasts will seldom turn to their computers whenever they wish to enjoy a game of blackjack, roulette, or another game. The convenience of gambling on a smartphone is unparalleled, which is why busy individuals who cannot spare too much of their time for their gambling hobby stick to mobile gaming.
LuckyStreak is more than aware of this phenomenon, which is why every single gaming solution provided by this supplier boasts excellent compatibility with smartphone devices. The technology behind LuckyStreak's excellent interface is HTML5, which ensures that all live games run flawlessly on smartphones. The quality of the video feed is top-notch on smartphone screens too, although players with budget devices are free to lower the resolution so that it can better match the hardware capabilities of their phone.
Awards and Responsible Gambling Tools
The casinos that offer LuckyStreak's live dealer solutions employ all sorts of responsible tools that can assist players in keeping their wagering habits in check. Deposit limits are the first such option, and they basically allow you to put a limit on how much money you can deposit into your casino account. Then there are bet limits and loss limits. The former prevents you from staking more money than desired, while the latter stops you from betting once you have reached a certain threshold of lost funds.
Session limits are another option, as they allow you to restrict the amount of time you spend on gambling. If that seems like it is a bit too much, you can simply enable alerts that inform you on how long your gaming session has lasted. If you ever believe that more drastic measures need to be taken, however, you can request a time-out or even opt for self-exclusion.
Security and Licensing
LuckyStreak is a reputable provider of casino games, and it has earned licences from the governing authorities in Curacao. Through strict monitoring and staying up to date with the modern security requirements and features surrounding gaming products, LuckyStreak ensures that all of its products are safe and fair. It also bears emphasising that the slot suppliers that utilise LuckyStreak's API, LuckyConnect, are, themselves, secure and regulated by reputable gambling regulatory bodies.
Conclusion
Overall, gambling enthusiasts looking to play games such as live blackjack, baccarat, and roulette will be in for a treat if they decide to go with LuckyStreak's products. The provider offers a lot in terms of the quality of its services, and its emphasis on mobile compatibility makes it very suitable for modern gamblers.
With LuckyConnect, operators can easily connect to LuckyStreak's entire library of live Casino games and over 2500 of the best third party games libraries with one fast and easy integration. A true one stop shop solution, with everything you need is one platform, including invoicing, client management, support center and content management.