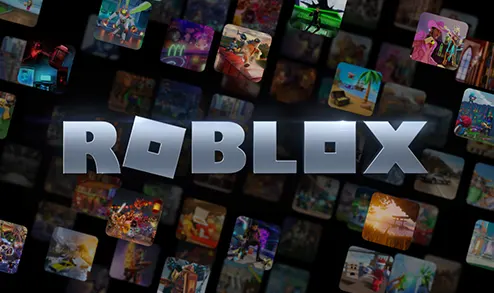 Roblox, a well-known online gaming platform, has been accused of organizing an illicit gambling ring preying on minors, Bloomberg Law reported earlier today. Concerned parents, Rachel Colvin and Danielle Sass, have filed a class action lawsuit against Roblox Corp. in the U.S. District Court for the Northern District of California.
The legal action was prompted by their children's losses on third-party gambling sites, involving Roblox's internal virtual currency. Colvin and Sass claim that the gaming platform, which features a 3D "metaverse", has violated the Racketeer Influenced and Corrupt Organizations Act. The parents claim that the company has illegally profited from underage gambling activities.
According to the lawsuit, Roblox has a digital currency with a tangible monetary value. The currency is called "Robux", and one Robux amounts to $0.0125. The plaintiffs claim that Roblox knowingly allows users under 18 to purchase Robux using their parents' credit cards. Colvin and Sass said that children now have billions of Robux that could be used for gambling.
Under Roblox's terms of service, activities like simulated gambling are strictly prohibited. But the lawsuit argues that Roblox's stance is deceptive because the platform allows third-party gambling websites to accept bets using Robux. The plaintiffs also state that these sites have no formal affiliation with Roblox.
Roblox Can Halt the Illegal Gambling Ring But Prefers Not To, Plaintiffs Claim
The company, on the other hand, claims that these sites are using its intellectual property and branding without authorization. Roblox Corp. asserts that it will continue fighting against any practices that violate its policies and stay true to its commitment to safeguarding the platform's community. Additional defendants in the lawsuit include Satozuki Limited B.V., Studs Entertainment Ltd., and RBLXWild Entertainment LLC. The three companies are accused of promoting their third-party gambling sites for Roblox users, many of whom are minors.
The lawsuit provides details about how minors engage in gambling on the Roblox platform. After purchasing Robux, users can access external websites operated by the other defendants mentioned in the lawsuit and link their Robux wallets for gambling. Thus, any Roblox user could gamble, regardless of their age. The plaintiffs argue that Roblox could stop the illegal gambling ring that targets children, but it did not want to because it benefits substantially from this scheme.
According to Colvin and Sass, the company charges a 30% fee when converting Robux back into dollars, resulting in millions in annual revenue. They further allege that the gambling sites encourage minors to promote their illegal gambling platforms, elaborating that Bloxflip, operated by Studs, reportedly offered free Robux to users promoting the site on TikTok.
The plaintiffs claim that Roblox is aware of these websites due to concerns raised by numerous social media influencers affiliated with gambling sites. Colvin and Sass applied a screenshot of a post by a user known as "KreekCraft" on a social media site, discussing an illegal gambling site. Colvin and Sass asserted that they did not know their children used Robux to gamble and are seeking a trial by jury. The plaintiffs are represented by Weitz & Luxenberg, PC, and Johnson Firm in the proposed class action. Roblox has not commented on the issue yet.