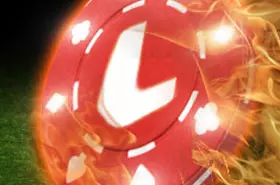 Players, who enjoy online betting have probably heard the name Ladbrokes. The brand is based in the United Kingdom and offers a wide range of exciting features. You can enjoy your favorite casino game directly from the comfort of your home, as Ladbrokes offers an exhaustive catalogue of slots, card and table games. Or perhaps you wish to test your skills against a professional dealer? You can do that too, as the betting operator features a Live Casino. Punters can always place a bet on one of the many sports, available on Ladbrokes sportsbook.
The betting operator also features a thrilling poker room. If you're a fan of this game of skill, head to Ladbrokes Poker – you'd surely enjoy the games' realistic visuals and authentic sounds. You can join in one of the many poker tournaments, or opt for a game of Speed Poker, Texas Hold'em or Razz Seven Card Stud. By downloading the special poker mobile app, you can play a hand of the traditional card game, while on the move.
But that's not all Ladbrokes has to offer. Lots of appealing bonuses, cash prizes and loyalty rewards, await those who join Ladbrokes' poker room.
Weekly Depositors Freerolls
As was previously mentioned, Ladbrokes Poker holds numerous exciting poker tournaments on regular basis. But the £1,250 Weekly Depositors Freeroll is held exclusively for depositors, who fund their accounts each week. The tournament is hosted every week, on Wednesday, at 18:30, UK time. What's so great about these competitions, is that you don't have to buy your way in – no fees are imposed on the entry. On the other hand, players who participate, can win the prize of £1,250.
It doesn't matter, whether you have just joined Ladbrokes Poker, or have played poker there for months. All it takes to enter is making a qualifying deposit into your poker account. Transfer funds into your account any time of the week and you will be automatically entered for the next tournament. However, as the freeroll is held each Wednesday, if you deposit then, you will be eligible for participation in the following week's competition.
Keep in mind the offer applies only for players, who deposit at Ladbrokes Poker. If you've deposited money into your casino or sportsbook account, you won't be able to participate. You will be awarded an entry token to join the tournament, but don't forget it applies only for this specific freeroll – it's impossible to use the token as means of entry for the New Depositors Freeroll, for instance.
If you make a deposit, your token will be sent to you on Wednesday, just in time for the respective night's tournament. Similarly to other promotions where free tokens are distributed, these too, cannot be converted into real money. The free tokens simply grant players entry in the weekly competition. However, they have an "expiration date". Your tokens will be voided, unless you use them within 15 days, counting from the date, they've been issued on.
Each player, who makes a qualifying deposit, is entitled to a single free token for the competition per week. A qualifying deposit is equal to £5 or the same amount in the currency you're using. Each week one lucky player wins £1,250 with their free token, which means £5,000 in prizes per month!
Related Bonuses
Ladbrokes New Depositor Freerolls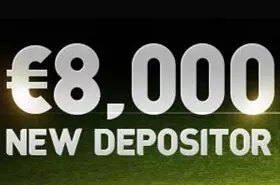 One of the oldest betting companies in the world, Ladbrokes offers a wide range of betting options, such as an online sp...
Read more