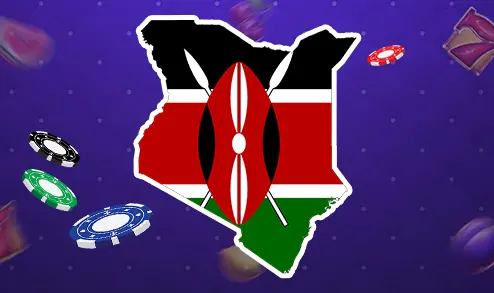 On Wednesday morning, Kenya's parliament discussed a bill that would replace the existing Betting and Lotteries Act and regulate gambling and sports betting in the country if approved. Nyeri Town MP Duncan Mathenge moved the motion regarding the regulation of the industry and explained that the country will be able to protect youths from problem gambling if the practice is controlled.
Kenyan Lawmakers' Views on Regulating Gambling
In September last year, Nyeri Town MP Duncan Mathenge asked the Governor of the Central Bank of Kenya to regulate betting companies so they also pay taxes. Speaking on the house floor this Wednesday, Mathenge said that the government must modernize its gambling laws and regulate the industry.
He cited a 2017 GeoPoll survey carried out among youth between the ages of 17-35 in Uganda, Tanzania, Ghana, Nigeria, South Africa, and Kenya, according to which Kenya has the highest number of betting youth. He explained that what drives Kenyans to gamble is poverty, unemployment, and media advertising.
The head of the state said that gambling activities often lead to significant losses and debts and should be listed on the Credit Reference Bureau's list of social ills together with corruption, drug abuse, and alcoholism, among others. Moreover, the Media Council of Kenya must be held liable for allowing media agencies to promote gambling and fuelling the growth of the industry.
Mwea MP Mary Maingi said that gambling must be tightly regulated because it negatively affects the education and development of youths.
The Draft Gambling Control Bill Aims to Create Savings Culture among Kenyans
Last month, the government announced plans to carve out a percentage of the amount punters wager every year. The money will go to a compulsory Hustler Fund-style savings kitty proposed by President William Ruto's administration. This way, punters will be forced to save with every bet they place.
According to the draft Gambling Control Bill, bettors are not allowed to stake less than Sh20 through online gambling platforms. Operators who violate the rules may face a fine of up to Sh5 million and imprisonment of six years. Under the proposal, gambling companies will pay a gambling fee of no more than 1% of the monthly gross gambling revenue to the Gambling Regulatory Authority.
Earlier this year, Mathenge, who is a fervent sports fan, announced that he will join forces with relevant stakeholders in promoting volleyball in his constituency. He explained that Nyeri was famous for this game back in the day and that most players in the national team were from this region. He shared that his goal is to revive the game's popularity in the region.