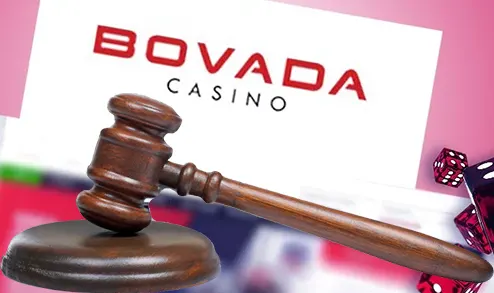 Last Tuesday, Billi Jo Woods, a man from Kentucky, filed a class action lawsuit in the U.S. District Court for the Eastern District of Kentucky against the operator of the offshore sports betting and gambling platform Bovada. Plaintiff Woods claims that Bovada violated state laws by operating in the United States without having proper licenses. The legal action targets Morris Mohawk Group, Alwynn Morris, Calvin Ayre, and Harp Media BV, whose sites offer sports betting and gambling services without being regulated by the state.
Woods, who admitted to gambling through the offshore site since this year, alleges that Bovada exploited the trust of tens of thousands of consumers. The lawsuit seeks to include everyone who gambled and lost at least $5 within 24 hours through the Bovada sites and recover financial damages of over $5 million.
Although industry insiders claim that no individual has managed to sue an offshore gambling site and receive compensation for their losses, Woods's lawsuit is based on the Loss Recovery Act, under which individuals are allowed to recover losses incurred through gambling.
Woods' Lawsuit is Very Similar to the One Filed against PokerStars Over a Decade Ago
In 2011, a similar lawsuit was filed by the Commonwealth's Justice and Public Safety Cabinet against then-offshore site PokerStars under this statute. The lawsuit ended two years ago with a joint agreement, under which Flutter Entertainment, the parent company of PokerStars, had to pay the Commonwealth of Kentucky $300 million.
John Holden, an assistant professor at the Spears School of Business at Oklahoma State University, told reporters from Gaming Today that Flutter was possibly encouraged to settle, which is not the case with Bovada. Holden noted that Flutter is the parent company of the leading sports betting platform FanDuel, which has already applied for a license to operate in Kentucky.
In the current lawsuit against Bovada, Billi Jo Woods claims to have lost thousands of dollars while gambling on Bovada's websites. According to the suit, Bovada violated Kentucky's laws by targeting state residents without having an appropriate license. Woods seeks compensation for the money she lost and the legal fees associated with the case. If approved, the proposed class action would include any Kentucky resident who wagered and lost $5 or more on Bovada within 24 hours. Woods claims that tens of thousands of Kentuckians have been affected by Bovada's illegal gambling operations.
According to Woods' complaints, over 24 Congress members signed a formal letter to the U.S. Department of Justice in June last year, urging legislators to take action against illegal gambling operations. The letter claims that Bovada sportsbook searches account for half of all sportsbook queries on the Internet, which is quite concerning. The American Gaming Organization has already called for an investigation and indictment of the offshore sports betting and gambling platform Bovada.