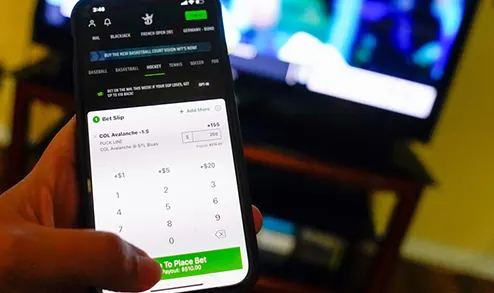 India's Ministry of Information and Broadcasting has taken a significant step to address the proliferation of online gambling and betting in the wake of the upcoming Asia Cup and Men's ODI Cricket World Cup. In a bid to protect the public from excessive exposure to gambling ads and safeguard the integrity of major sporting events, the Ministry has introduced new guidelines to prevent media agencies, online advertising intermediaries, and social media platforms from promoting online gambling.
The Ministry's advisory pointed out the surge in gambling and sports betting promotions during major sporting events, with cricket events being a notable example. The government has voiced concern over the potential negative impacts of these commercials, citing examples of money laundering networks that have been linked to such activities.
Recent actions by the government targeted individuals involved in collecting funds from gambling applications and transferring funds outside the country's borders. As a result, the country blocked numerous gambling applications. These actions have highlighted the risks associated with such practices. The Ministry asserted that these actions pose serious financial and socio-economic threats, particularly to young people, who are more susceptible to gambling problems.
The Indian government issued several advisories in the past, including one in June and October, as well as one before the Indian Premier League (IPL) in April. Now, the government reaffirms the illegality of online gambling and betting activities and their promotion through different media platforms. Such advertisements violate various statutes, including the Consumer Protection Act and the Press Council Act. The government also cited the Information Technology Rules, warning against content promoting online games that are illegal.
Indian Government Asks Media Industry Stakeholders for Assistance
Officials supported the Ministry's directive, noting that non-compliance could result in legal actions taken against offenders under the relevant statutes. The advisory aims to clamp down on gambling promotions from exploiting the popularity of cricket and other major sporting events and protect the nation's best interests and security.
The government encourages all stakeholders in the media industry to comply with the established guidelines. Stakeholders are also asked to prevent the spread of content that promotes illegal gambling and sports betting platforms. The new advisory aims to clamp down on the promotion of illegal online gambling, which is expected to escalate during the Asia Cup and the ICC ODI World Cup.
This January, India's Ministry of Electronics and Information Technology published a draft bill seeking to regulate India's growing online gaming industry. The legislation was introduced as part of the Indian Intermediary Guidelines and Digital Media Ethics Code. The bill suggested the establishment of "self-regulatory bodies" instead of the creation of a sole regulatory agency. The legislation also aims to protect children and gambling-related financial crimes.