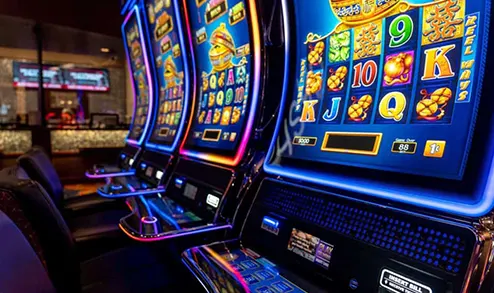 This April, the Department of Justice (DOJ) received a request from the gaming regulators of seven states to increase their efforts in investigating and prosecuting illegal offshore gaming websites that target domestic players. The Justice Department has responded by reaffirming its commitment to combat these illicit online gaming activities and has stated that it will continue to do so.
Online gambling is legal in six states only, including New Jersey, Pennsylvania, Delaware, West Virginia, Connecticut, and Michigan have regulated iGaming with interactive slot machines and table games. Presently, online sports betting is legal in nearly 30 states, including Washington, DC.
Although legal online sports betting has significantly expanded over the years, many sportsbooks licensed in foreign jurisdictions target U.S. punters. Moreover, with the current limitations of legal iGaming, many unregulated Internet casino platforms that operate from foreign jurisdictions prey on gamblers based in the U.S. This poses a significant risk for U.S. players, as there is little protection in place for them.
According to the American Gaming Association (AGA), approximately $500 billion is gambled away through illegal offshore gambling sites each year. This results in states losing approximately $13 billion in tax revenue. Under the Unlawful Internet Gambling Enforcement Act (UIGEA) of 2006, gambling businesses offering their services without a license from the state where they operate commit a federal crime.
The U.S. Wire Act of 1961 also makes it illegal to pass gambling information across state lines through the use of electronic wires. This legislation serves as an additional measure to combat illegal online gambling activities and protect U.S. players from unregulated foreign websites.
Illegal Offshore Operators Break State and Federal Laws
In April, gambling watchdogs from Nevada, New Jersey, Michigan, Illinois, Colorado, Louisiana, and Mississippi wrote a letter to Attorney General Merrick Garland, urging the nation's chief law enforcement officer to up the ante in the fight against offshore casinos. The letter highlights the dangers associated with illegal gambling, including lack of investment in responsible gambling initiatives, loss of tax revenue, no protections for vulnerable individuals and minors, no controls to prevent money laundering, no guarantee that players will get their payouts, and others.
The letter asserts that the various states have taken measures to safeguard their citizens and regulate the iGaming industry effectively. Operators who offer their services to U.S. residents without having a proper license violate state and federal laws.
In response, Megan Bennett, an intergovernmental liaison at the DOJ, wrote a letter addressed to the seven states' gambling regulators, welcoming the state's input and emphasizing that illegal gambling is the Justice Department's primary concern.
Bennett noted that the department continues to investigate and prosecute illegal gambling platforms. Her response coincided with the arrest of the 73-year-old Richard Sullivan. In 2010, the man was accused of running a multimillion-dollar sports betting ring from Antigua, which is why he was wanted by the DOJ.