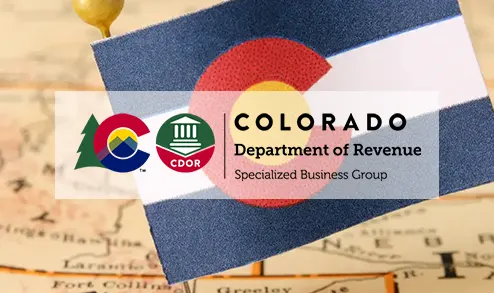 On Thursday, the Colorado Limited Gaming Control Commission postponed the decision to regulate exchange wagering in the state. Members of the Commission were concerned that the new form of online sports betting would allow those who own exchange platforms to avoid paying taxes. Of all four members of the Commission, three voted against taking action on a proposal seeking to regulate exchange wagering. Only one commissioner supported the idea of regulating betting exchanges.
The good news is that the proposal was not entirely shot down. Members of the Commission have announced that their decision provides the Colorado Division of Gaming with more time to consider the proposal and amend it. The commission's chairman Richard Nathan voted against the proposal, explaining that this industry would need careful examination. He was concerned about a potential loophole, which would be against the state legislature's goal of ensuring that gambling operators pay a 10% tax on their earnings.
Members of the Commission also raised the question of whether the state's regulator has the expertise and capacity to oversee the new form of online sports betting. Commissioner Justin Davis has announced that no state has regulated exchange wagering so far.
If the Commission approved the measure that would regulate exchange wagering, Colorado would have become the second state, along with New Jersey, to offer this form of sports betting. Brett Buckingham, the Colorado Department of Revenue's agent responsible for overseeing sports betting and fantasy sports, announced that the first exchange wagering platforms could go live as soon as September 10, given that the proposal was approved. He added that exchange wagering would be allowed only on sports Colorado residents can bet on.
In Which U.S. States Exchange Wagering is Legal?
Although residents of New Jersey can participate in exchange wagering, the state has no specific rules regulating this form of gambling. Prophet Exchange is the first exchange wagering platform that has set foot on U.S. soil. Another company that operates in New Jersey is Sporttrade, which is owned by Alexander Kane.
The exchange wagering operators keep a cut from every bet (usually between 2% and 2.5%) and pay a 10% tax on their commissions. They must also abide by the state gambling law, under which they have to contribute to responsible gambling funds and implement specific anti-money laundering practices.
In 2015, Nevada decided to allow the so-called entity wagering, which is very similar to exchange wagering. But things did not work out well, and the state ordered the local company that offered entity wagering to cease operations.
Exchange wagering attracts more experienced punters, allowing them to trade on the outcome of some events and place bets against each other. Moreover, bettors can set the odds themselves, eliminating the role of the bookmaker.