BetOnline is a large and fairly popular online gambling platform that combines sports betting, virtual and live casino games, poker, as well as betting on horse races and eSports. It welcomes players from nearly every country around the world and is one of the very few US-friendly gaming sites.
Those who love the excitement of the classic casino experience should head straight to BetOnline's Live Casino section. Along with all the favourite card and table games on offer, the operator has prepared a few fantastic promotions for newly registered players. One of them is the $25 Live Dealer Risk Free Bet Bonus which is intended specifically to remove the risk for those who are betting for the first time. The bonus is granted to players who place their first bet in the BetOnline Live Casino. But unlike most offers where you are given a cash bonus to use in various casino games, this one requires you to wager your own money. You get your profit immediately if you win, but if you lose, your $25 bet be refunded by the casino within 24 hours.
Full Bonus Terms and Conditions
BetOnline's $25 Live Dealer Risk Free Bet Bonus is a truly unique promotion that differs from any other similar offer you could find online. It allows casino patrons to place bets on live dealer games without actually risking their money. The bonus is valid only for the first bet placed in the Live Casino section of the website but in order to qualify for it, players should also make a single bet of $25. In case they lose, they receive $25 Free Play bonus which can be used in either the Sportsbook or the Racebook sections of BetOnline.
Once you register an account and make a deposit in your gaming account, you can place a $25 bet or higher on any live dealer game you prefer. Most blackjack, roulette and baccarat tables at the Live Casino have convenient bet limits that would allow you to wager $25 at once. If you win, you get your profit from the game. But if you lose, you can claim your $25 Free Play bonus by contacting the customer support at casino@betonline.ag within 24 hours after completion of the game. When you send the email, you need to include your account ID and the ticket number of the bet and specify the purpose of your message. You simply need to enter "$25 Live Dealer casino bet" as the subject of the email.
After casino representatives receive your email, they will add the $25 Free play bonus into your account within 48 hours. Note that even if your first bet in the Live Casino has been larger than $25, you will still receive a $25 bonus. You have 30 days to use the Free Play bonus in the Sportsbook or Racebook sections of BetOnline. Within this period, you also need to complete the wagering requirement specified for this bonus. It is 6x and on the website, it is referred to as the rollover. To meet the requirement, you need to place bets of at least $150 ($25×6). If it is not completed in full within 30 days, the bonus, as well as any winnings associated with it, will be deleted from your balance.
When completing any bonus rollover at BetOnline, players should see if their bonus is a sportsbook bonus or a casino bonus. All sportsbook bonuses are wagered only in the sports betting section of the website, while casino bonuses must be rolled over in the casino. In this case, the bonus is a $25 sports Free Play, so it should be rolled over by placing bets at sporting events. In fact, Free Play bonuses can be wagered only on football, basketball, hockey, soccer, and baseball, according to BetOnline's General Rules.
There are also several limitations to the type of bets that can be placed when using the Free Play bonus. Only spreads and totals are allowed when betting on football, basketball, and soccer, while when betting on baseball and hockey using a Free Play, you can also choose from money lines and totals. In addition, the maximum winnings from a single Free Play bonus can reach $5,000.
Related Bonuses
BetOnline $1000 Slots Bonus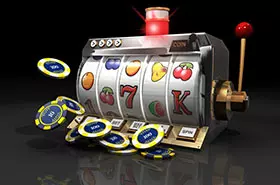 BetOnline is one of the few providers of online gambling solutions, available on the US gambling market. It is focused o...
Read more