Bingo enthusiasts looking for a user-friendly website to play their favourite number game at should give the Cassava-operated Spectra Bingo a try. This Dragonfish-based bingo platform is easy to navigate and features a variety of exciting bingo games, played with 75 and 90 balls. Players at Spectra Bingo can also rake in impressive progressive prizes including humongous jackpots of up to £1 million. Some games even offer guaranteed prizes as each ticket you purchase for them is a "sure win", earning you a payout.
Spectra Bingo runs a variety of ongoing promotional incentives all year round, but it is the Big £10,000 Game most registered members want to win free tickets for. BonusInsider elaborates on how this promo incentive works below.
Full Bonus Terms and Conditions for the Big £10,000 Game
So what exactly is the Big £10,000 Game and how does one qualify? This is a jackpot bingo game at Spectra where you earn your entry only by invitation. Spectra Bingo sends out free tickets for the qualifying game only to active and loyal customers of the website.
The jackpot game is held at 8 pm on the 10th of every month. Tickets are sent out to customers who have deposited at least once during the respective month. The prizepool of £10,000 is divided into two halves.
The first half of £5,000 is split into five portions. The biggest portion of £2,000 is divided among between all participants in the game who are left with one number to go at the time a full house is called by a rival player. The second largest portion amounts to £1,500. This sum is split between all participating players who need to cross two more numbers to a full house when this pattern is completed by someone else. Considering how annoying it is to lose when you are just a number or two away from the full house, the guaranteed bonus monies are a great compensation for one such near miss.
Meanwhile, the full-house winner for the game is awarded £750 in prize money. The player who completes two lines with their ticket pockets the sum of £500 whereas the prize of £250 is reserved for the one-line winner of the Big £10K.
The other half of £5,000 is distributed equally among all other participating players. What this means is once you receive your free ticket for participation in the Big £10K, you are guaranteed to collect a little something in the end.
And what about the number of tickets Spectra Bingo sends out to qualifying funded players? The exact number of tickets is correlated to your level in Spectra Bingo's loyalty programme. Bingo Rookies at the first tier do not qualify for participation in the jackpot game.
Depositing customers who have accumulated at least 600 loyalty points, aka jewels, reach the Bingo Pro level and receive 2 tickets for the Big £10K Game. Bingo Masters at the third loyalty level are entitled to 5 free tickets. A total of 10 free tickets go to players who have climbed up to the highest level and have acquired a Bingo Champ status by earning 2,400 or more jewels.
We mentioned earlier players at the starting Bingo Rookie level do not qualify for free tickets for the big jackpot game. This is not to say they are shunned away and entirely excluded from participation. They, too, have a chance to join fellow bingo players in the competition but will have to pay their way in. Tickets for the Big £10K are purchasable at the amount of £10 each. Each participating player can purchase or win no more than 10 tickets for the jackpot game per month. Loyal customers are credited with their free tickets prior to the start of the game at the 10th of each month.
Winners are credited with their winnings after the end of the monthly jackpot game. Each eligible customer can partake in the jackpot game once per month and account. Multiple-account registrants will be held liable for bonus and terms abuse and will have their accounts suspended.
Players who have won their tickets via the loyalty programme will receive emails with notifications from Spectra Bingo. Make sure you click the link in the email to activate your free tickets for the Big £10,000 Game as soon as you see it. The free tickets would otherwise expire after 72 hours. The only players excluded from the participation in the Big £10,000 Jackpot Game are those domiciled in prohibited jurisdictions like the US, France, Italy, and Spain, among several others.
Related Bonuses
Spectra Bingo £50 WOW! Bonus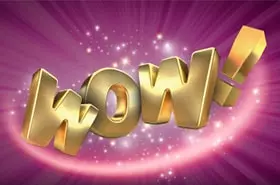 Spectra Bingo is a fresh website operated by Cassava Enterprises Limited. It is a proud member of the United Commission ...
Read more