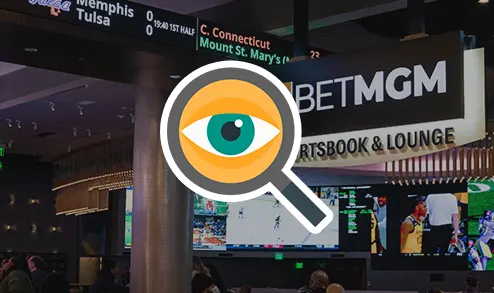 Today, media agency The Washington Post revealed that BetMGM, one of the leading sports betting platforms in the United States, offered a staggering amount of $12k to a customer, who contended that one of the sportsbook's promotions was deceptive.
Although the operator rejected the claims, the anonymous customer revealed that the sports betting company offered him the money on one condition – that he signs a confidentiality agreement. However, it appeared that BetMGM picked the wrong person as the customer appeared to be a regulatory attorney who decided to fight for justice and refused the tempting offer.
What was Wrong with BetMGM's Risk-Free Bonus?
Last fall, a man from Virginia decided to take advantage of BetMGM's risk-free promotion. But the bonus turned out to be quite complicated and not that beneficial to players. The customer found that BetMGM offered a "bonus bet", which did not pay real cash. Instead, it allowed him to place wagers without using his funds. But the man appeared to be a regulatory attorney who claimed that the offer was deceptive and against state laws.
The Washington Post attempted to contact the sports betting company several times but to no avail. In a statement, BetMGM only said it no longer offers the promotion in question. The man shared his emails with BetMGM to The Washington Post.
From the man's correspondence with the sports betting company, it became clear that BetMGM rejected the claims but offered the customer a full refund to compensate him for the inconvenience he experienced. However, the operator asked him to sign a confidentiality agreement, under which the man would be prohibited from making the case public.
BetMGM Does not Violate State Laws, According to the Virginia Lottery
After two months of exchanging emails with BetMGM, the company's offer reached $12k. But the customer responded that he would decline any deal that would forbid him to share his experience with others.
The man brought the case to the Virginia Lottery – the authority responsible for regulating the sports betting industry in the state. An investigator said that BetMGM did not violate state laws and closed the case without further explanation. The customer was shocked that the Virginia Lottery could not explain the reasons for its own decisions and even preferred to buy his silence.
To attract customers' attention, many betting sites have started using the term "risk-free" to describe some of their promotions. But according to industry experts, these offers are deceptive and misleading because they can cause significant losses, too.
Several states, including Ohio and Massachusetts, decided to prohibit operators from using the term "risk-free" in advertising because such promotions involve financial risks. In March this year, Ohio's regulator slapped BetMGM and two other operators with a fine of $150k each for running afoul of responsible gambling messaging rules.